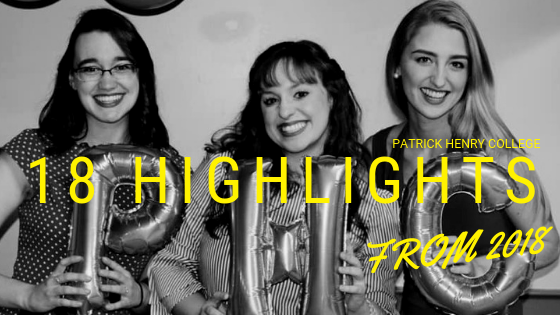 That's a wrap! It's been another fantastic year full of God's rich blessing and living together in community. We've compiled just a few of the highlights for you here.
1. PHC Leads The March for Life

On a chilly January morning, PHC students, faculty, staff, families, and HSLDA, and Generation Joshua staff grabbed their signs, piled into buses, and headed down to the annual March for Life in Washington D.C. PHC was one of two schools chosen to lead the march that day and most of the student came to participate.
2. First-Ever Mental Health Week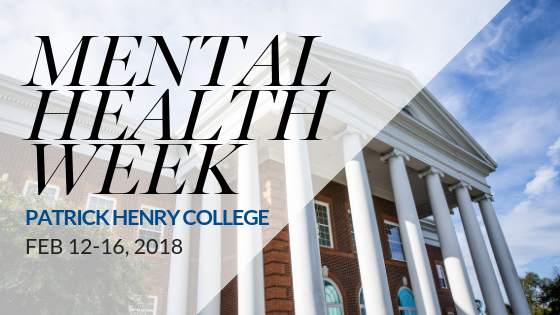 Patrick Henry College's first ever Mental Health Week concluded on February 16, and students learned about topics ranging from emotional maturity to the importance of boundaries.
Speakers included PHC history professor Dr. Robert Spinney, campus counselors Christopher Doyle and Tracy Carter, counselor Dan Towery, and therapist Beth Ratchford.
Senior Anna Grace Stroven attended multiple talks throughout the week.
"I've come away feeling convicted about improving my relationship with God," Anna Grace said. "I received some solid encouragement that while emotions are definitely important in relation to our spiritual well-being as Christians, we are not a slave to our feelings. Our emotions, God willing, can be better managed when we better understand our own habits of mind."
Read the rest of the story here!
3. Night to Shine

Patrick Henry College was transformed into the perfect prom destination on Friday, February 9. Red carpets adorned the entrance to the gymnasium, a canopy of overhead lights bathed the room, and dance music blared throughout the building. Paparazzi cameras flashed. Limos pulled up outside the entrance of the building. The kings and queens of the night had arrived.
Patrick Henry College partnered with the Tim Tebow Foundation and Leesburg Church of the Nazarene to host a "Night to Shine" event. It's a prom experience for people with special needs.
Over 540 other churches around the world hosted "Night to Shine" events on Friday, and the event at PHC welcomed more than 110 guests with special needs plus their families, said Leesburg Church of the Nazarene pastor Nathan Burns.
4. Faith & Reason Lecture (Spring)

Is secular globalism a dying ideology? If so, what will replace it? Those questions were posed to the Patrick Henry College student body as a part of its Faith & Reason lecture on February 9, within the broader context of the Classical Liberal Arts.
Once a semester, Patrick Henry College students and faculty take a break from classes to come together as an academic community and reflect on important insights of Christian scholarship. Student and faculty listen and discuss an important topic (such as economics, postmodernism, and many others), and this year's message was titled "The Restoration of Man? C.S. Lewis, Globalism, and the Triumph of Tradition."
5. Saying Goodbye to the Class of 2018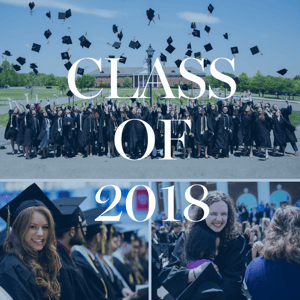 Congressman Mark Meadows delivered a compelling Commencement address to the class of 2018 this May, exhorting the graduates to follow the Lord earnestly, no matter what life may bring.
Among other comments, Meadows insisted some of the best writers and orators in the world come from Patrick Henry College! Watch the video here.
6. Teen Leadership Camps

Over 350 high school students attended this year's Teen Leadership Camps. This year's camps included Constitutional Law, Multi-Media Journalism, Moot Court, Shakespeare on Stage, Debate, Economic & the Entrepreneur, Leadership & Vocation, Speech, and Strategic Intelligence. Read an overview of the beloved Strategic Intelligence camp here!
7.Hello, Class of 2022!

In the Fall, PHC welcomed the largest class in its eighteen-year history with 122 degree-seeking students. This represents a 45 percent increase over the previous class.
We've got a special feature on the class in our most recent issue of Founders Magazine. Check it out on pages 17 and 18.
8. Soccer & Basketball Season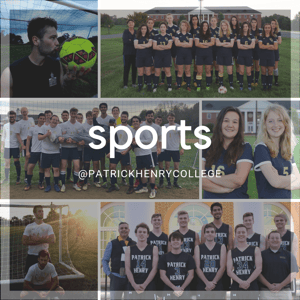 PHC had both men and women's soccer and basketball teams this year. The men's soccer team won five games in the season. The men's basketball team has started off the season by wining a game and the season has just begun!
9.Faith & Reason Lecture (Fall)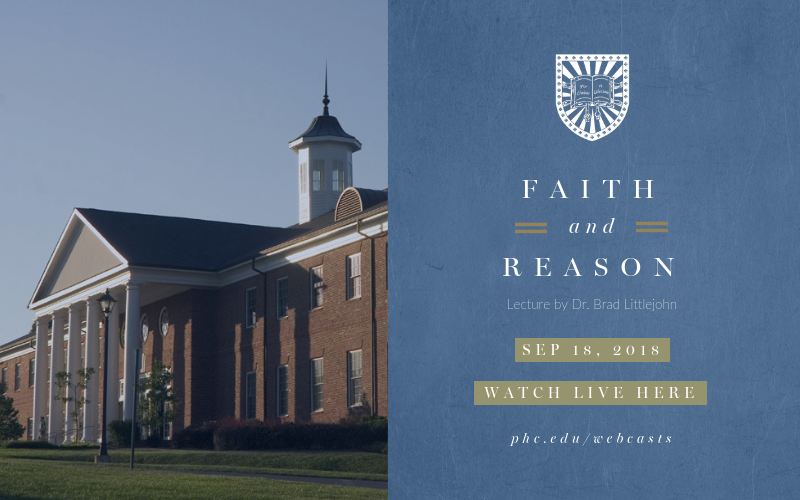 Dr. Brad Littlejohn delivered a Faith and Reason lecture in the fall titled, "Christ and Liberty: Retrieving the Freedom of a Christian in an Age of License," initiating a thought-provoking, campus-wide discussion on the nature and meaning of "liberty."
"Can we in fact be good Christians and good Americans at the same time?" he asked. Littlejohn probed at the apparent dissonance between "liberty" as described in Scripture, classical pagan societies, and modern American society.
True liberty, he posed, is an ordered liberty in pursuit of a higher good, practiced by those who actively participate in God's being. This definition flies in the face of the modern libertarian definition of liberty, which idolizes individual choice above all else.
[Watch a video of the lecture here.]
10.Homecoming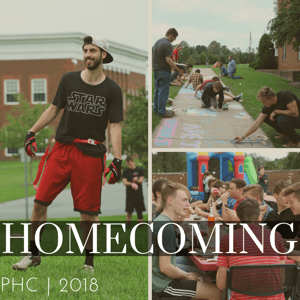 Patrick Henry College celebrates its alumni with a memorable Homecoming Weekend. The weekend was packed with the Alumni Business Meeting, a family-friendly block party during lunch with games and food, the traditional and exciting alumni vs. student flag football game, and concluded with fellowship and feasting at the Alumni Dinner party!
Major specific mixers and gatherings are also starting up throughout the weekend - providing more opportunities for alumni and students to meet and network.
11. PHC Students Visit Israel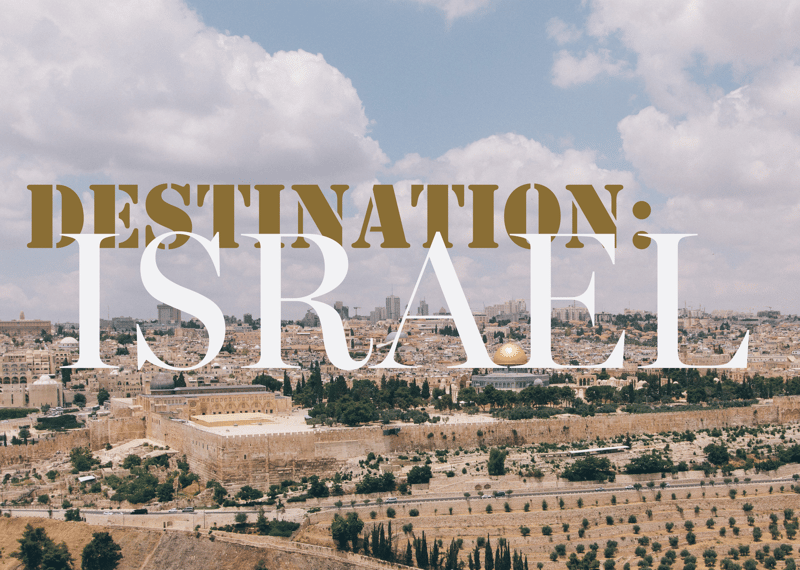 For ten days in the summer, forty PHC students explored the Holy Land and walked where Jesus walked as part of the Passages Israel program.
Erin Kondak, one of the students who participated, said, "Recently I have been seeing Jesus in kind of a new way, and delighting in Him and His character and His time on earth," Kondak said. "I hope that seeing the places He healed people and ate with His friends and just talked to people is going to take that to a whole new level."
12. Arthur Laffer Speaks at PHC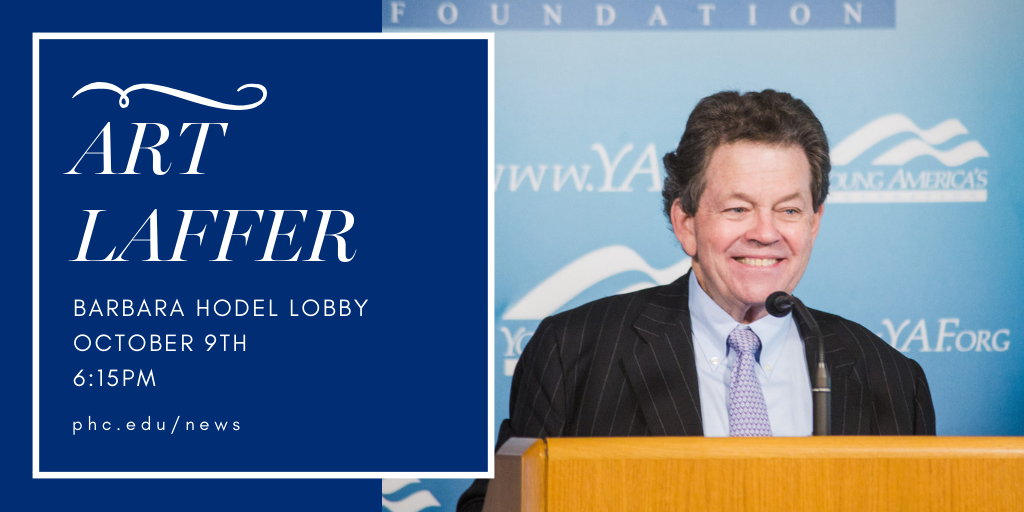 Renowned economist and Reagan adviser Art Laffer led a discussion on "Tumponomics" at on October 9th. The event was sponsored by the Patrick Henry College Millennium Society and Young America's Foundation. For many conservatives, President Trump's approach to revitalizing the U.S. economy seems paradoxical—cutting taxes and regulations on the one hand and erecting tariffs and trade barriers on the other. But what's driving Trump's economic policies and what are its long-term implications for our nation? Watch the full video here.
13. Forensic Wins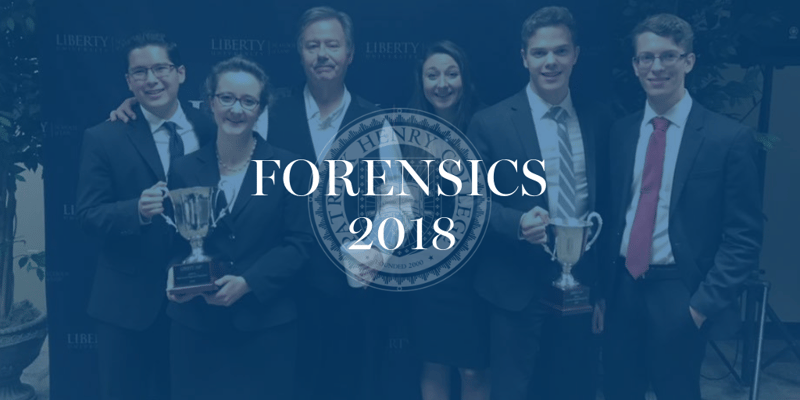 Check out the top news post on forensics this year. (P.S. PHC will be competing at the American Collegiate Moot Court Association national tournament January 12-13, so stay tuned for updates!)
14. Litflix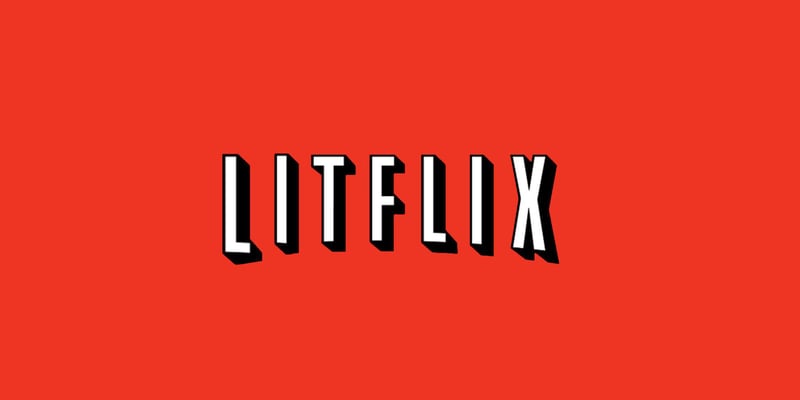 Hosted by J.R. Leslie and Jacob Beaver, Litflix provided an opportunity for students to take a break from studying and share literature, movies, music, and so much more. Traditionally, students will meet in a conference room on campus and give 10-15 minute presentations on a topic of their choice.
15. Eden Troupe

Eden Troupe produced two plays this year, The Importance of Being Earnest in the spring and The Three Musketeers in the fall. Both plays this year were comedies.
Kyle Ziemnick reviewed The Three Musketeers for The Herald calling it "a rollicking adventure packed with humor, energy, and spice. Oh, and there are definitely four musketeers."
16. Dances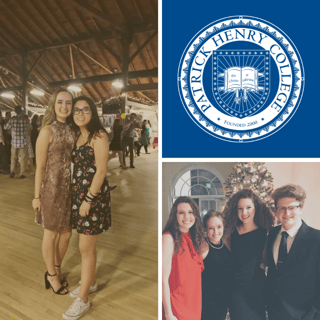 As per usual, students planned and hosted four dances this year including the Freshman Dance, the Liberty Ball, Sadie Hawkins, and Christmas Ball.
Many students learned new dance skills (or improved on old ones!) by attending the Shall We Dance Society's dance lessons during the semester.
17. Donuts with the Deans

To encourage students to get to know their deans outside of an administrative capacity "Donuts with the Deans" was created by bringing together students and deans to chat over coffee and donuts. The idea was initiated by the Bowers/Brown student body election campaign and implement by the Katz/Trepiccione administration.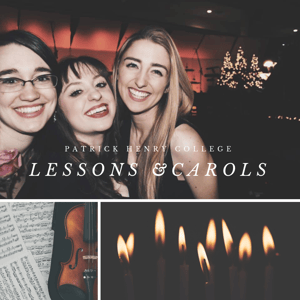 In December, the Patrick Henry College Music Department presented their annual Lessons and Carols telling the story of Jesus's coming through music and reading.
The performance begins with the fall of Adam and Eve in the garden and ends with the mystery of the "word made flesh" as explained in John chapter one. It also integrates carols and a candle lighting.
What was your favorite PHC moment of 2018? Tell us in the comments below, or share on social!
---
With so many events happening each year, it can be hard to keep up. Subscribe to our News & Events feed to ensure you don't miss a thing!