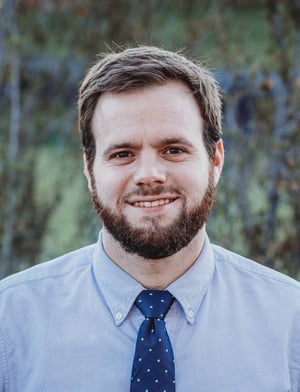 Visiting Assistant Professor of Government
Email: wblittlejohn@phc.edu
Educational Background:
M.Th in Theological Ethics, University of Edinburgh
M.A. in Trinitarian Theology and Culture, New Saint Andrews
B.A. in Liberal Arts and Culture, New Saint Andrews
Time at PHC: 2018 to present
Before taking the position at PHC, Littlejohn, served as President of The Davenant Institute, a nonprofit that aims to edify the modern-day church by looking back to classical Protestantism. His work at The Davenant Institute allowed him to work with scholars, helping them collaborate with others in order to best build Christ's kingdom.
While he grew up in upstate South Carolina, he spent much of his adult life in Moscow, ID where he pursued his B.A. and M.A. at New Saint Andrews College. Later, he completed his Ph.D. in Edinburgh under Oliver O'Donovan on the moral and political theology of the great Anglican Richard Hooker, who remains the focal point of much of his research and writing. Most of his studies to date have been at the intersection of historical theology, political theology, and Christian ethics, though he previously taught Intro to Philosophy at Moody Bible Institute in Spokane. His favorite philosophers are Aristotle and Kierkegaard.
He's published several books, including The Mercersburg Theology and the Quest for Reformed Catholicity, Richard Hooker: A Companion to His Life and Work, The Two Kingdoms: A Guide for the Perplexed, and The Peril and Promise of Christian Liberty: Richard Hooker, the Puritans, and Protestant Political Theology.
Littlejohn lives in Northern Virginia with his wife, Rachel, and three children.