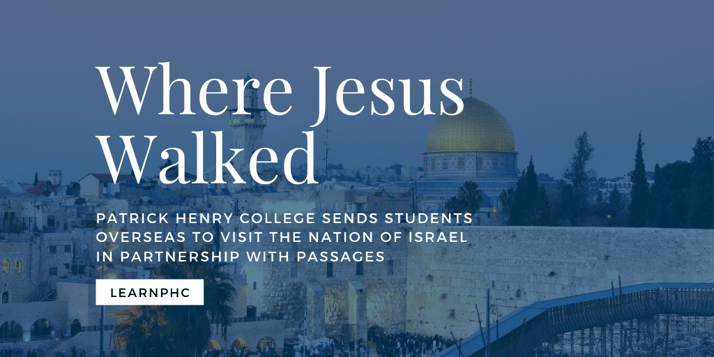 For ten days this summer, forty Patrick Henry College students will be exploring the Holy Land as a part of the Passages Israel program. For the duration of the trip students have a chance to walk the same streets Jesus walked, as well as become educated about the complexities of modern Israel.
Experiencing Israel
Last July, PHC student Sarah Roberts went on a ten-day trip to Israel with Passages. Roberts hoped to better understand the conflicts of modern-day Israel.
[Related Post: Tanzania, Israel, and More: PHC Students' Summer Travels]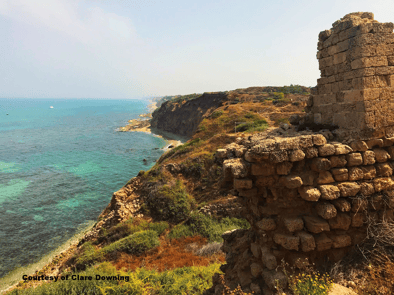 One day, standing on the top of Golan heights, she was able to talk with UN soldiers stationed there. "Looking out over a deserted Syrian city…was so much more real than reading about the civil war in the news," Roberts said. "It made me recognize that they are regular people that are just in very different circumstances."
Roberts came away with a greater appreciation for the complexity of the situation.
"Also, there was a lot of care from the Israelis for the people on both sides who are stuck in this situation," she noted. "Even though the Gaza border is closed, they bring Palestinians to Israeli hospitals for treatment if necessary and then bring them back to the Gaza strip."
She plans to participate on another Passages trip in December as a bus leader.
Sarah's Survival Necessities: portable phone charger, sunglasses and sunscreen, and comfortable walking sandals.
Passages: The Israel Trip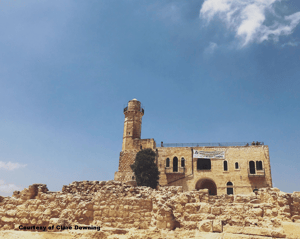 Passages recruits Christian college students for the travel abroad opportunity to "strengthen the foundation" of the students' faith and believe a trip to Israel can do just that. Upon returning to the states, students continue their involvement with Passages by sharing their experiences as a way to build leadership skills.
Passages also seeks to educate students on the political and cultural complexity of modern-day Israel. The trip includes multiple site visits to biblical locations as well as places of modern importance. Students will hear from speakers and locals to better understand Israeli-Palestinian conflict and the Israeli culture, government, and geopolitical factors.
PHC students are gearing up and getting excited to leave this weekend for the trip. Some students have gone on a pre-trip as a part of the Strategic Intelligence and will participate in the Passages trip as well.
[Related Post: Strategic Intelligence Trip to Israel]
Erin Kondak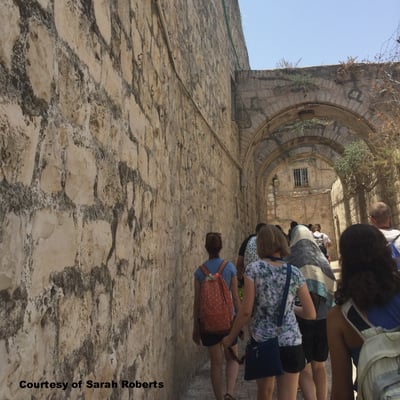 Erin Kondak, a rising senior, decided to go on the Passages trip because she has always wanted to go to Israel.
She wants to see the places that she's read about in the Gospels for so long.
On the top of her list of must-see's is the pool of Bethesda.
"I always loved that story and the simplicity and beauty of Jesus' healing after the sick man had been waiting faithfully for so long." Kondak said.
"Recently I have been seeing Jesus in kind of a new way, and delighting in Him and His character and His time on earth," Kondak said. "I hope that seeing the places He healed people and ate with His friends and just talked to people is going to take that to a whole new level."
Erin's Survival Necessities:
Snacks, sunscreen, long flowy clothing, her Bible and a notebook.
Cougar Poths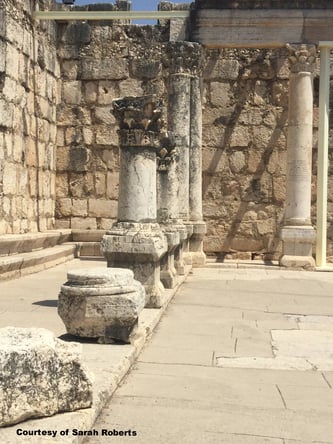 Rising senior Cougar Poths is most excited to see the historical sites in Jerusalem and the borders with Syria and the Jordan.
"It's going to be amazing to have physical memories of all the places I've been reading about in the Old Testament," Poths said. "There's something special about associating what you've been reading about your entire life with a real place by visiting it."
Cougar's Survival Necessities: sunglasses, sunscreen, and his headphones and a charger because, "I have to have my music with me."
Evie Fordham
Senior Evie Fordham found the $600 cost that covers everything from airfare, lodging, food, and tour expenses too good to pass up.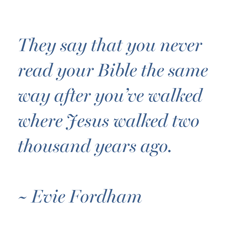 "I am most excited to get to see and even touch the historical wonder that is Israel," Fordham said. "Here in the United States, our history only goes back a few centuries. In Jerusalem and the rest of Israel, "history" can refer to an artifact or place that is millennia old. That's a crazy thought, and one that gives perspective."
Evie's Survival Necessities: plenty of sunscreen and comfy shoes!
"I have talked to a few people who have visited Israel before, and they say that you never read your Bible the same way after you've walked where Jesus walked two thousand years ago," Fordham said. "I am really excited for that."
Passages is sponsored by the Philos Project and the Museum of the Bible Foundation.
---
Read more about PHC's international impact!