Regardless of major, every graduate will have taken the following courses:
Theology of the Bible I & II

Principles of Biblical Reasoning




Logic




Rhetoric: Written & Oral Composition




Economics for the Citizen




Constitutional Law




Freedom's Foundations I & II




History of the United States I & II




History of Western Civilization I & II




Western Literature I & II




Euclidean Geometry




Music History and Appreciation




Philosophy




Biology & Biology Laboratory




Physics & Physics Laboratory




Modern/Classical Foreign Language
Our core is "Classical" in that it is founded on the great texts and ideas that have stood the test of time and experience, starting with the Holy Scriptures. Importantly, the American founders studied and lived by the great ideas found in these texts. The term "Liberal Arts" represents an education for a free people:
[P]eople who are to be free must be given an education that equips them for freedom. "Liberal" education, for the founders, was essential for "liberty."
The liberal arts stress content, the imitation of excellence, the pursuit of knowledge that is valuable in itself, and the exercise of the whole range of talents that God has given. The liberal arts curriculum is broad in scope, but its parts are integrated with each other, as students explore the connectedness of all the disciplines....
At Patrick Henry, classes tend to be heavily oriented to reading (often of the "great books" in the field) (grammar), discussion (logic), and student projects (rhetoric). PHC's emphasis on Apprenticeship (specifically, the internship program) exemplifies the rhetorical dimension of classical education, and it also follows the model of how classical universities prepared young people for their professions, giving them a rigorous grounding in the liberal arts and then sending them out to practice their craft under a master/mentor.
Apprenticeship Requirements
Each degree program requires a significant number of Apprenticeship credits (as high as 23 credits for some programs). Apprenticeship offers vocation-related experience and the application of classroom learning. It is the culmination, or rhetoric level, of PHC's classical Christian liberal arts curriculum:

A "liberal arts education" is associated with the pursuit of knowledge for its own sake and is generally contrasted with the practical, job-focused training of "vocational education." Actually, though, liberal arts education has historically been complementary with a very practical approach to on-the-job training: the apprenticeship methodology, which is a distinctive of Patrick Henry College.
Though this approach goes back to classical and Biblical times, apprenticeship as a formal educational methodology had its origins in the medieval guilds. A young person would learn a trade or profession under the tutelage of a "master" in that trade or profession. Working side by side with the master and helping him do his work, the apprentice learned by means of practical real world experience....
Students, having learned the "grammar" of their disciplines and understanding its "logic," go on to apply what they have learned in the "rhetoric" of their own creative performance.
Please see the individual program requirements in the College Catalog for details of the apprenticeship requirements for each major.
Foreign Language Proficiency Requirement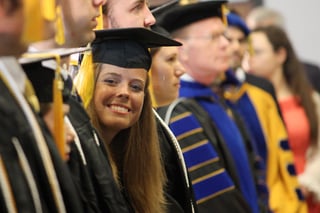 Foreign language ability is required of all PHC graduates. Students may increase their proficiency level through a variety of formal or informal learning methods including, but not limited to, online language learning, traditional classroom curriculum, independent study, immersion programs, and other overseas experiences.
Regardless of the method of instruction, students must demonstrate adequate foreign language ability in one of following ways:
1) Successfully complete the fourth semester course of a language currently offered at PHC.
2) Successfully complete the final intermediate-level course in a foreign language at a PHC-approved college or university. (Enrolled students should submit the Request for Transient Student Status form to obtain approval before enrolling in such courses.)
5) Sit for both the certified Writing Proficiency Test and the certified Oral Proficiency Interview administered by the American Council on the Teaching of Foreign Languages (ACTFL). Proficient students will achieve the following proficiency classifications for both assessments in a single language:
Category I and II languages: Intermediate High
Category III and IV languages: Intermediate Mid
According to ACTFL, Category I and II languages include French, German, Haitian-Creole, Italian, Portuguese, and Spanish; Category III and IV languages include Arabic, Cantonese, Japanese, Korean, Mandarin, Russian, and Vietnamese.
Students who complete non-PHC college-level instruction must still satisfactorily fulfill one of these assessments without regard to how a language learning program classifies its language instruction or the number of credits earned. Students who earn credit from approved institutions may have the credit transferred to PHC as open electives.
Foreign Language Requirements for Each Major
There are program specific requirements that must be met when selecting a language to study. The following list identifies which majors require a Classical or modern foreign language.
Classical Language
Classical Liberal Arts
History
Literature
Modern Language
Economics & Business Analytics
Government - Strategic Intelligence Track
Strategic Intelligence
Classical or Modern Language
Government - with no track

Government - American Politics & Policy Track




Government - International Politics & Policy Track




Government - Political Theory Track




Journalism - Liberal Arts Track




Journalism - Political Journalism Track
Bachelor of Arts Degree (B.A.)
Patrick Henry College awards the Bachelor of Arts degree. The B.A. degree requires the satisfactory completion of a minimum of 121 credit hours and is awarded once all graduation requirements are fulfilled.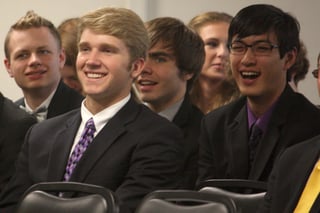 In addition to the broad curriculum offered in the Core, students have the opportunity to specialize their education according to their interests and goals. Click here to view of list of PHC's Academic Programs. Programs at PHC have common elements: Course and Apprenticeship requirements; Course and Apprenticeship Electives; and, Open Electives.
Course and Apprenticeship Requirements - These required academic experiences are the heart of the academic program and must be completed prior to degree completion.
Course and Apprenticeship Electives - Major and Minor Electives allow students to choose a certain number of credits from a list courses according to their interests; the parameters of approved, applicable courses are provided in the student's College Catalog.
Open Electives - an 'everything else' category, which can be fulfilled through courses not required by the student's program, transfer credit, or language courses. PHC majors require between 11-24 credits of Open Electives, depending on the Major.
Academic Sessions and Academic Credit
Patrick Henry College operates on a semester system. The regular fall and spring semesters are 15 weeks of class plus an additional period for final examinations. Some summer courses are offered for continuing students. The academic unit is the semester credit hour. A credit hour represents an amount of work as reflected in intended learning outcomes that approximates three hours of study per week (a minimum of one hour which is typically designated for engagement with a content expert) for 15 weeks. In compressed terms, the amount of student work per week increases, correlating proportionally according to the duration of the term. Actual student experience will vary based on course type, prior learning, and ability.