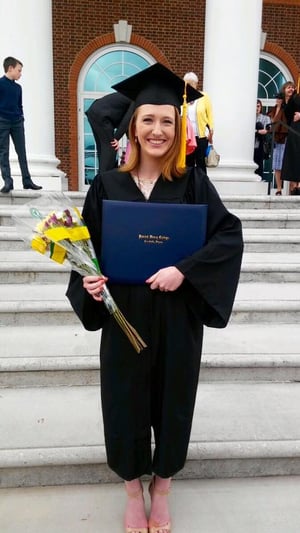 Patrick Henry College provides a Classical Christian Liberal Arts Education
At Patrick Henry College, students receive a broad-based baccalaureate education that stresses content, the imitation of excellence, the pursuit of knowledge, and the exercise of the whole range of talents that God has given, in the light of the truth that He has revealed in the inerrant Bible.
The 63-credit core curriculum plus foreign language proficiency—consisting of courses in logic, rhetoric, philosophy, mathematics, geometry, music, science, history, literature, theology, apologetics, economics, foreign languages, constitutional law, and political theory—lays a common foundation for advanced learning in each of seven major programs. Within the context of the classical liberal arts as a time-tested framework, courses mirror the trivium's emphasis on knowledge (grammar), understanding (logic), and application (rhetoric).
The culminating experience of a student's PHC degree is an apprenticeship, such as an internship, that applies the "rhetoric" of creative performance in the field of study. Regardless of major, students are invited to explore the interconnectedness of all the disciplines, reflecting the truth that in Christ "all things hold together" (Colossians 1:17).
Read PHC's Philosophy of Education or view the core curriculum.