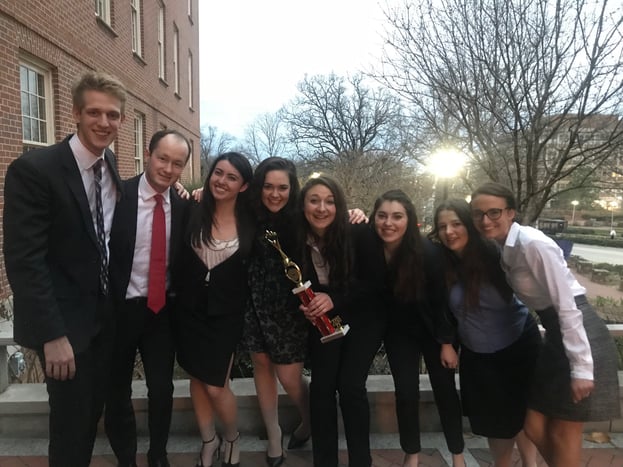 Two Patrick Henry College Mock Trial teams returned from the University of North Carolina-Chapel Hill last weekend with trophies in hand.
The College's B and D teams, which placed fourth and seventh respectively, both qualified for the Opening Round Championships (ORC), which are the second of three rounds in the American Mock Trial Association's national tournament structure.
Senior Joshua Webb and sophomore Kyle Ziemnick received "attorney awards" for their individual performances. Webb was one of only two people in the tournament who received the top recognition as an attorney every single round.
The College is also proud that seniors William Bock and Helaina Hirsch received "witness awards," and Bock ranked first witness every round, as well.
Each year, the American Mock Trial Association hosts 25 regional competitions, eight ORC tournaments, and the final national championship tournament, which is scheduled for April.
---
Learn more about PHC's mock trial experience by clicking the button below!