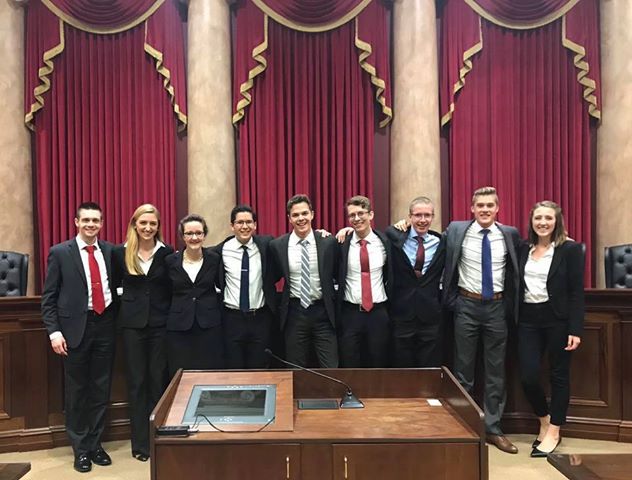 Patrick Henry College won two of its three moot court tournaments in the last two week weekends hosted by Liberty University, Regent University, and the University of Tampa.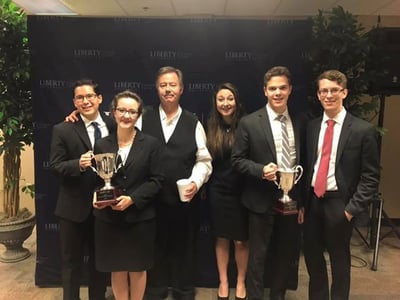 At Liberty University, each of PHC's four teams broke to elimination rounds. PHC won in both rounds and locked out finals, where Marina Barnes and Kyle Ziemnick competed against Thomas Keith and Caleb Canna in finals, bringing home both first and second place respectively. Four students ranked in the top ten tournament orators.

Thomas Doan and Ben Phibbs won the Mid-Atlantic tournament at Regent University this weekend, with five students receiving top ten orator awards.

At the South-Atlantic tournament, senior Clare Downing received the top orator award, and teams advanced into quarter-finals.

There are 13 regional tournaments throughout each competitive season, and only 80 teams may earn automatic bids to the national championship. Those bids are split up among the 13 tournaments depending on the size of the competition field.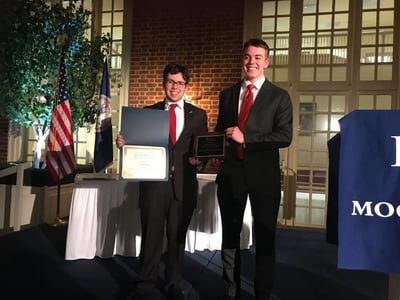 PHC alum and Moot Court coach Sarah Geesaman said that PHC's moot court program has a formula for success.
"I think such a strong showing at our first moot court tournament of the season is just another sign that [this formula] is still working," Geesaman said.

PHC's long-standing record of success at Moot Court should not be taken for granted, however. Titles are the result of the students' and faculty members' hard work. Every year, the competition field is growing and PHC's competitors are getting stronger.

"The fact that PHC is still winning tournaments, despite the competition, is a testament to the caliber of students we're bringing in and the treasure we have in Dr. Guliuzza as a coach," Geesaman said.
-----
To learn more about our moot court program, click the link below...