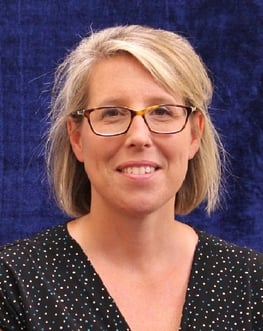 Patrick Henry College welcomed its newest staff member, counselor Tracy Carter, to campus this past week, giving female students a comfortable place in which to talk.
"I want to offer a clinical environment for people to address any challenges that they may have," Carter said, "whether it is general adjustment to circumstances, or a mental health concern such as depression or anxiety."
Carter earned her undergraduate degree in Psychology and her master's degree in Mental Health Counseling from the University of Virginia. Now, Carter has over 10 years of experience in counseling all ages, and offers individual and group counseling sessions to PHC on Wednesdays and Fridays from 8–10 a.m.
Last year, while working at Riverside Counseling Center in Leesburg, Carter met a PHC student who asked her to host a women's group for the students on campus. Carter then learned that PHC was looking for a female counselor and applied for the position.
As a Christian, Carter believes that Biblical values are completely in sync with counseling. "My faith has helped me through a number of my own struggles," Carter said. "I know that a person's faith is a great resource and strength to draw upon in finding solutions and in gaining comfort in dealing with whatever difficult situations or issues that they have in their life."
Throughout her career, Carter observed that the general population of young adults often deals with the issues of branching out on their own, relationship challenges, anxiety, and depression. At PHC, students are prone to perfectionism and pushing themselves towards high goals, which can cause extra pressures and anxiety. "[As a counselor] I'm walking next to someone through their journey, but it's still their journey… My job is to support a person; their job is to go through whatever difficult time they're going through," said Carter.
Carter strives to create and maintain a comfortable and safe environment for her clients, and to develop personal relationships with them. "It's a gift for someone to share their personal thoughts and feelings with me," Carter said. "I take that seriously, and I feel appreciative that people put that trust in me to listen and hold those private thoughts and feelings for them as they are working through different situations."
Reporting Courtesy of The Herald.