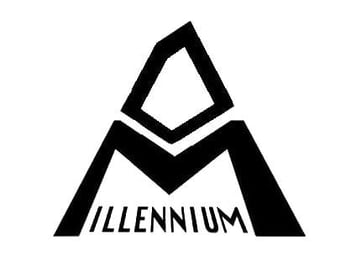 What is The Millennium Society?
Millennium is an organization founded and run by PHC students for the benefit of the wider student body and the surrounding Purcellville community. Our mission is to add value by encouraging well-reasoned dialogue on relevant economic, social and political issues in a balanced and objective format.
What We Do
We work to build partnerships with other campus clubs, faculty and off-campus organizations in order to facilitate innovative programming such as documentary screenings, debates and seminars aimed at exploring the principles fundamental to human flourishing and societal well-being.
---
The Millennium Society Host Debate on the Role of Technology
---
Join Us!
As a student at Patrick Henry College, you are uniquely positioned to help foster rigorous intellectual dialogue on some of the most important issues of our time. The Millennium Society is completely student led and provides you with the resources necessary to pursue a wide range of innovative projects designed to promote the competition of ideas. As a club member, you might help identify scholars to participate in debates on-campus, plan and execute an economics class for high school students in the community, work to build partnerships or even provide vision and leadership for new initiatives!
Have Questions?
Feel free to contact Daniel Cochrane at decochrane318@students.phc.edu