We hope you enjoy our December 2, 2017 concert!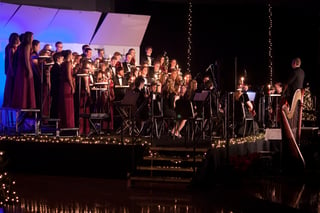 Join the PHC Chorale as they present this traditional service of carols and readings, telling the story of the coming of the Savior. It begins with the fall of Adam and Eve in the garden, then describes God's promise to Abraham, recounts the prophecies about Christ as told in Isaiah, details the story of Christ's birth as recalled in the Book of Luke, and, finally, ends with the mystery of the "word made flesh" as explained in John chapter one.
The service will also integrate carols sung by the congregation and candle lighting for everyone, allowing all to share "the true light, which enlightens every man…"
Admission is Free.
Monetary donations are appreciated, and help support the PHC Music Program.
The service is webcasted live. To watch, join us HERE December 2, 2017 at 7p.m.