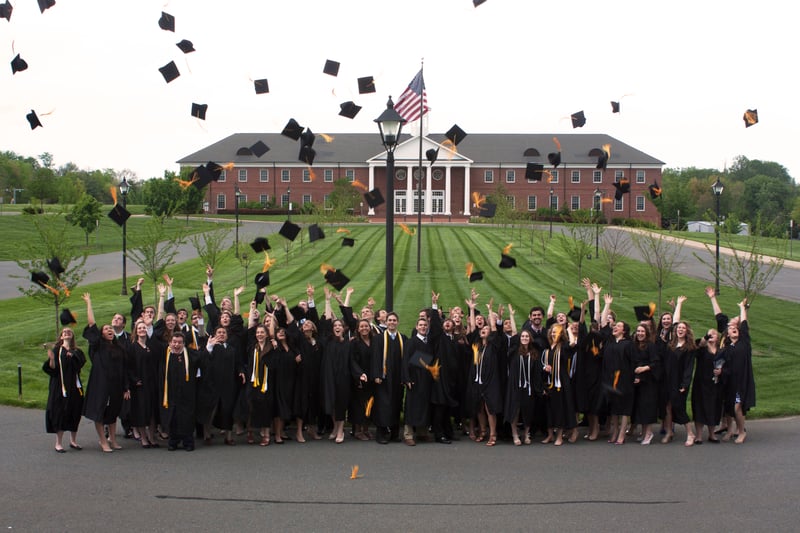 Like many of her classmates, senior literature major Caitlin Coulter plans on attending graduate school.
"I want to teach high school literature," she said. "A master's degree in English will both better prepare me for that opportunity but will also allow me to continue learning and discussing something that I so love. I recently took the GRE and am working on editing a paper to submit as a writing sample."
Coulter and her peers have a wealth of information about grad school in PHC's alumni. Here is some of their advice:
1. Don't procrastinate.
"Start thinking about it earlier than you think," said 2016 grad Ryan McDonald.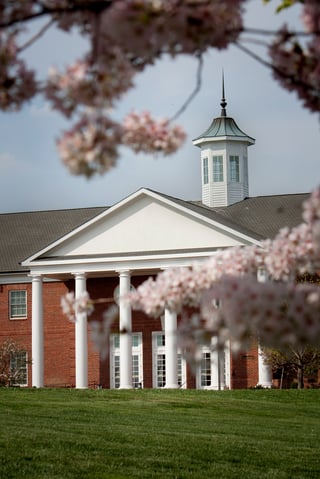 He entered George Mason University's law school this fall after majoring in Government/American Politics and Policy.
"Letters of recommendation and entrance exams are essential parts to applying for graduate school," he said. "The last thing you want to do is spring a last-minute request on someone for a letter."
2. Have a test prep regimen.
"Start studying for entrance exams early," McDonald said. "Even if that only means 20 minutes a day of reviewing material as you ease into a more stringent study routine, starting early will give your mind more time to digest all of the strategies and knowledge needed for the tests."
The Princeton Review, a college admissions service company, recommends that students applying to grad school in December start preparing for entrance exams six months ahead by taking a practice test (GRE, GMAT, or LSAT). Then students can determine their preparation methods depending on that score. They recommend taking tests four months early so that if students don't achieve the scores they need, they can retry.
3. Make sure grad school is right for you.
2004 grand Government major Nicholas Higgins earned his Master of Politics from the University of Dallas in 2005.
"After my master's, I taught high school," he said. "In a certain sense, that higher degree was not needed for the job I had. I loved and appreciated the knowledge I gained but it did not [necessarily] help me obtain a job… After teaching high school for a while, I wanted to teach college. So I went to get my Ph.D."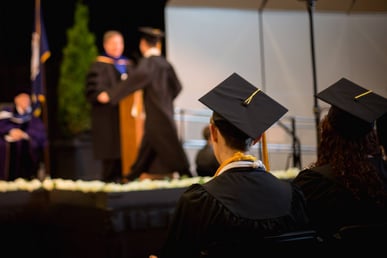 Higgins earned a Ph.D. in Political Science from the University of North Texas and is now Assistant Professor of Government at Regent University.
"Do not go to grad school if it means taking out debt," he said. "If you want to go to grad school and can afford it, and you desire knowledge, then feel free to go where you want. If you think going to grad school is necessary for the job you want (a J.D. for a lawyer, a Ph.D. for a professor) then go to the best school that will give you a full ride or at least hire you to cover the cost of the education."
4. Take a gap year, or a few.
"Wait a few years. Very, very few entry level jobs require a master's," said 2013 grad Meredith Mantel. "I didn't start pursuing my master's until three years after graduating with my International Politics and Policy degree… I've worked as a federal contractor for the State Department for the past three years."
Mantel works as a Central Asia conflict and stabilization specialist and started at American University's School of International Service part-time this past summer. "It feels like everyone is getting their master's and you'll fall behind or be less competitive if you don't, but that's just not true," she said. "If you wait, you'll be able to save money or pay down existing loans, you'll have a better idea of what you want to study… and you'll have real world experience to bring to your classes."
5. Consider more than the school's prestige.
"I graduated from PHC in 2016 with an Economics and Business Analysis degree, and I am now working on my MBA online through Cedarville University," said Elyssa Edwards.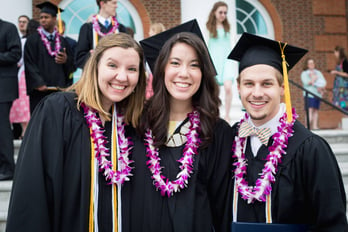 She hopes to use her degree to run a nonprofit in the future. "Be practical about what you need a graduate degree for," Edwards said. "It's a lot of money, so be wise about where you choose to apply… While an MBA from Harvard Business School would be fun to have, I don't need that level of prestige for what I want to do. I wanted to be able to take classes specifically in nonprofit management, and very few schools have that. Go somewhere that has the ability to allow you to concentrate on your desired field."
6. Network, network, network.
"If you've decided grad school is for you, do everything you can to network with alumni or faculty of programs or schools you are interested in," said Andréa Suarez, a class of 2009 Political Theory major.
She is pursuing a master's in English at Appalachian State University in Boone, North Carolina. "I got into my current grad school because I inadvertently took a class with the director of graduate studies for the English department," Suarez said. "Go to an academic conference! Hunt down friends of friends who are alumni of the program or school! And remember that as a PHC grad, you'll be incredibly well-prepared."
Courtesy of PHC's The Herald.
-----
Learn more about PHC's approach to the Classical Liberal Arts and its impact on life after graduation by clicking below.