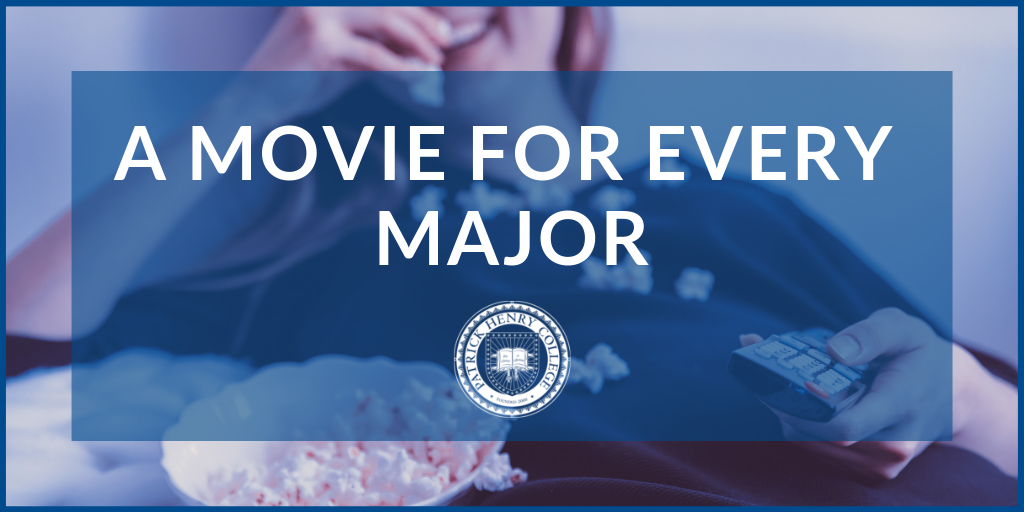 You know what music we listen to. You know what books we've read. Have you ever wondered what movies we watch? Of course, Come What May is a PHC classic, but what DVD does the everyday undergrad pop in on Friday nights? It turns out there's a movie for every major.
***Notice: Patrick Henry College does not officially endorse the following movie selections or the worldviews they represent. These selections were gathered by a member of the LearnPHC staff for educational purposes only.
Government: The Man Who Shot Liberty Valance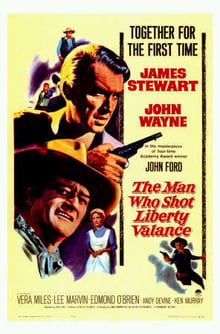 This classic John Wayne film is a regular talking piece for both Professors of Government Dr. Guliuzza and Dr. Haynes in each of their respective classes.
The plot deals, as many Western films do, with an unruly outlaw and the only man willing to protect the town. This film is slightly different from others of its genre, however, as it introduces a lawyer (played by James Stewart) who stands by John Wayne's shoot-'em-up-sheriff type of protector. Together the two characters represent law and law enforcement, and they display how the two working together can protect the people.
Journalism: Citizen Kane (1941)
This Academy Award winner was produced, written, and directed by its lead actor Orson Welles. Welles plays Charles Kane whose life is partly based off the lives of William Randolph Hearst, Joseph Pulitzer, and other big names from the news industry.
The film opens with Kane, a successful newspaper publisher, on his deathbed. His last word is cryptic and mysterious. Clutching a snow globe, he utters, "Rosebud," as he passes. Reporter Jerry Thompson is then tasked with the responsibility of discovering the meaning behind this word. As he searches, he uncovers the secrets of Kane's life, how he was treated poorly and in turn treated people poorly. In the end, Thompson gives up on his search, deciding that some mysteries just aren't meant to be uncovered. However, before the screen darkens, "Rosebud" is revealed to the audience to be a reference to Kane's innocent childhood days.
Though a journalist's mission is to see the world clearly and to help others see the world clearly, this is a firm reminder that no one will ever have the perfect perspective.
Literature: Little Women (1994)
Movie poster property of Columbia Pictures
The obvious choice for this major might have been The Lord of the Rings trilogy or even The Chronicles of Narnia: The Lion, the Witch, and the Wardrobe, but some Lit Majors believe that neither hold a candle to this underrated film adaptation of Louisa May Alcott's beloved novel. It stars big names such as Claire Danes, Kirsten Dunst, Christian Bale, and Winona Ryder. The movie holds true to the quaintness, independence, and femininity of Alcott's American classic, a feat our Lit majors doubt they'll see in the upcoming 2019 adaptation staring Emma Watson and Saoirse Ronan.
Clark Gable plays a journalist who has little respect for education—he specifically has little respect for trade education. He believes that the best way to learn how to be a journalist is by doing journalism. He thinks it's something that can't be taught.
Don't be fooled. This isn't a journalism movie. Doris Day plays a night school instructor who mocks the journalist's distrust of education.
As the plot progresses, the two fall in love and begin to partially adopt each other's points of view. By the end of the movie, they land in a well-balanced equilibrium of respect for both education and practice. This equilibrium is incredibly reminiscent of a CLA major's respect for and understanding of an education formed through both mentorship and apprenticeship.
History: Lincoln (2012)
Professor of History Dr. Spinney shows a number of movies in his US History classes. While many of them, such as Birth of a Nation, act as good representations of where the American culture stood in past decades, few are worthy of endorsement from our history students. In fact, Dr. Spinney prologues Birth of a Nation by telling his students that he doesn't endorse the themes and depictions within the film, that he only shows it to share with his students the hearts of the Americans who created the film over a hundred years ago.
One movie that never made its way into Spinney's film reel is Steven Spielberg's historical drama starring Daniel Day-Lewis as Abraham Lincoln. The film accurately captures the passion Lincoln felt for his country and the stress of the Civil War. Not only is it a telling character piece, it gives the audience a window into the politics that went in to abolishing slavery.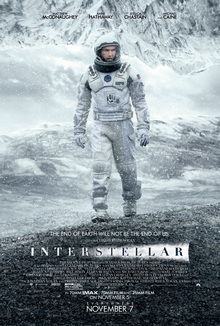 Movie poster property of Paramount Pictures
Who would have thought that a near-apocalyptic sci-fi drama would turn out to be the perfect movie for EBA students? Is it because of the advanced physics used to get Matthew McConaughey and Anne Hathaway through a wormhole? Is the wormhole a metaphor for the business market? No, it just so happens that Interstellar displays the perfect example of limited resources.
The film opens in the mid-21st century amidst famines and natural disasters that have caused a world-wide food shortage. Earth is becoming uninhabitable. Humanity faces the reality that food is a limited resource, and stocks are running low.
Strategic Intelligence in National Security: Notorious (1946)
This Alfred Hitchcock flick stars bow-tie-wearing Cary Grant as the James-Bond-before-James-Bond T. R. Delvin and Ingrid Bergman as Alicia Huberman, a woman who's character far surpasses that of any "Bond Girl."
Huberman is the American daughter of a convicted Nazi, and Delvin is the agent who recruits her to go undercover. Her mission—and she does chose to accept it—is to infiltrate a ring of Nazis in Brazil by marrying Alex Sebastian, the ring leader and one of her father's old friends. And of course, what's a spy movie without some romantic drama? Before Huberman leaves for her mission, she and Delvin fall in love, which obviously causes complications to her mission and forms a love triangle when the audience discovers that Sebastian is also in love with Huberman.
As far as spy dramas go, this is more romance than espionage, but we can't expect the SI students to share all their secrets, can we?
What about you? What movies do you enjoy most?
Let us know in the comments!