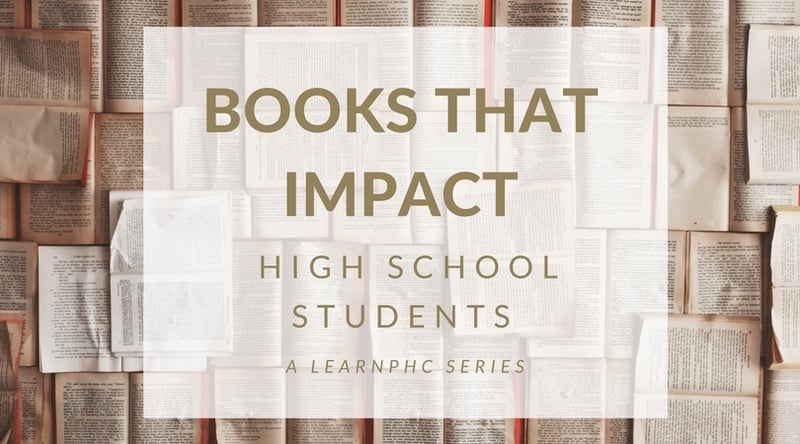 Reading a variety of challenging books during your high school years is a great way to grow your mind and prepare yourself for higher education. Many colleges ask for a list of books high school students applicants read to get a better picture of who they are and what they have learned.
Here is a list of books that impacted Patrick Henry College students when they read them in high school. We are sure you will find a few that will keep you turning pages as you get college ready!
1. If you want a challenging read:
Les Miserables
by Victor Hugo

This mammoth classic by the famous French author (Hugo also wrote The Hunchback of Notre Dame) tells the story of unfairly imprisoned Jean Valjean after he escapes from prison and tries to live in peace while being doggedly pursued by Inspector Javert.
"It shows that being a Christian and doing the right thing is really hard and won't automatically give you a dream life, but despite all that doing the right thing is ultimately very, very good," senior Leah Bolzman said.
Her favorite character is the protagonist, Valjean.
"He sacrifices everything he has for other people and his life only gets harder every time," she said. "He never becomes bitter but keeps his faith, a sense of his own smallness, and a focus on the grace he has been given."


2. If you're into science fiction:
Ender's Game by Orson Scott Card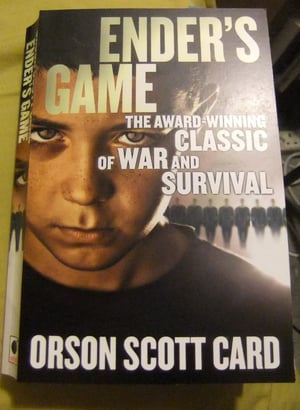 "It's a gritty war-story with deep psychology about a child standing up to bullies and playing a video game," sophomore Jane White said. "Ender's Game is the central book in perhaps the best science fiction series ever."
The book is about humans fighting alien invasion. Ender's friend Bean is Jane's favorite character.
"He is the impossibly tiny genius child that Ender believes himself to be protecting," she said. "Bean is smarter and better at tactics than Ender, but Bean can't manage people like Ender can. He isn't a natural leader with charisma and credibility. Ender thinks of Bean as his little brother who he protects, and Bean loves Ender, but Bean is really the one who is watching Ender's back for him all along."
3. I
f you're an anglophile:
Nicholas Nickleby by Charles Dickens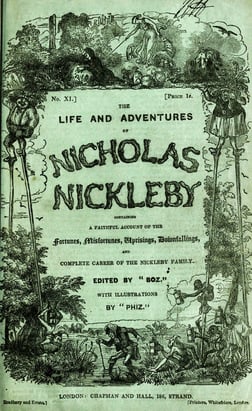 One of Dickens' lesser known novels, Nicholas Nickleby tells the story of a young man who must support his mother and sister after his father dies. The book is Dickens' third published novel and was serialized from 1838 to 1839.
"It impacted me just by how surprisingly good it was," Class of 2017 grad Jimmy Waters said. "I had never heard of it before until I saw it in the library, and it is genius and now my favorite book of all time. It captures every emotion: love, hate, greed, confusion. It taught me in high school just how important family was, as well as the continual need to stand up for the weak and helpless."

4. If you want a book that will grow your faith: The Freedom of Self-Forgetfulness by Tim Keller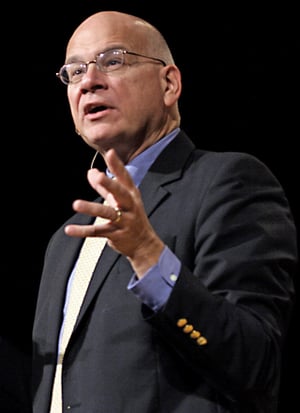 This book about what humility really means helped shape senior Kent Hoshiko's Christian walk.
"One of its biggest points is that pride is more complicated than we think it is," he said.
"It's not just about being full of ourselves or thinking we're the best," Kent added. "It's about self-absorption. As Christians, we need to focus on ourselves less… The focus has to be on Christ."

Tim Keller (courtesy Vikipeedia)
5. If you want a book with an awesome movie version: To Kill a Mockingbird by Harper Lee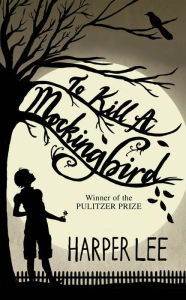 Just make sure you read the book before you watch the classic movie version starring Gregory Peck! This novel follows Scout as she comes of age in the Jim Crow South and watches her lawyer father fight for what is right even though it is hard.
"It broadened my perspective past things that I had directly experienced, and it gave me a sense of what it means to live an honorable life in the face of a society that disagrees with your value system," junior Clare Downing said.
Her favorite character is Atticus Finch, Scout's father and hero.
"His character taught me that empathy takes strength and courage," Clare said. "Loving someone else (especially those that are difficult to love, or that society views as lesser) is one of the bravest things a person can do."
---------------------------------------------
Keep an eye out for "Books That Impact High School Students, Part II" and comment below with a book that has impacted you!