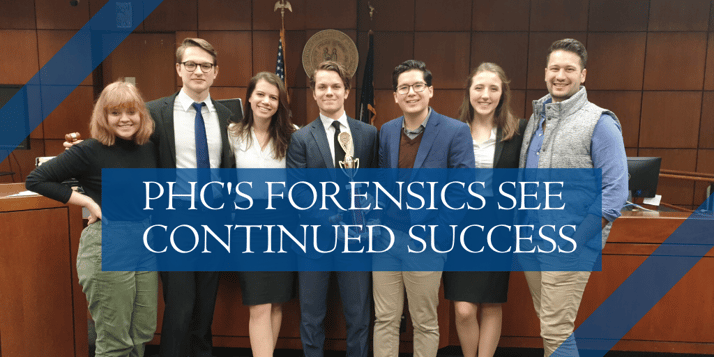 Patrick Henry College had a strong presence last weekend in both mock trial and civic debate.
The mock trial regional tournament in Louisville, KY was PHC's chance for its A and B Teams to earn bids to ORCS (Opening Round Championship Series), where they'll then have a chance to advance to nationals. PHC's Gold Team earned a bid at the regionals tournament in Richmond earlier this month.
[READ: PHC Mock Trial Team Qualifies for ORCS]
Civic debate Coach Ryan McDonald also took eighteen students to compete in the Lafayette East debates in Washington, D.C., where they debated in British Parliamentary style rounds—with four preliminary rounds and three outrounds. Several PHC teams advanced to elimination rounds.
Civic Debate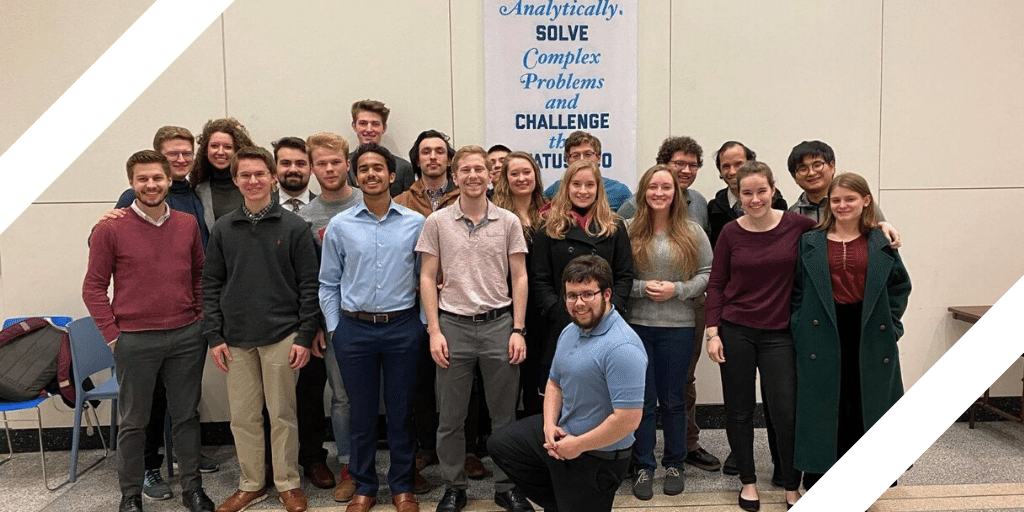 "I am happy to report that your classmates represented the college and the Lord with excellence this weekend!" Forensics Director Susan Johnson said to the student body after the Lafayette tournament. Juniors Thomas Keith and Noah Farley advanced to Open Quarters along with junior Thomas Doan and freshman Anna Fox. Freshmen Jack Singer and Nick Storz broke to Novice Finals and landed third place.
Coaches Ryan McDonald and Aaron Kamakawiwoole attended the tournament along with student coach Emma Randall, who has competed in parliamentary debate since high school. PHC was required to bring six volunteer judges to assist the teams and judge rounds. Several students graciously offered to spend their time judging rounds over the weekend.
[READ: New Debate Coach Comments on PHC's Success in Civic Debate]
Mock Trial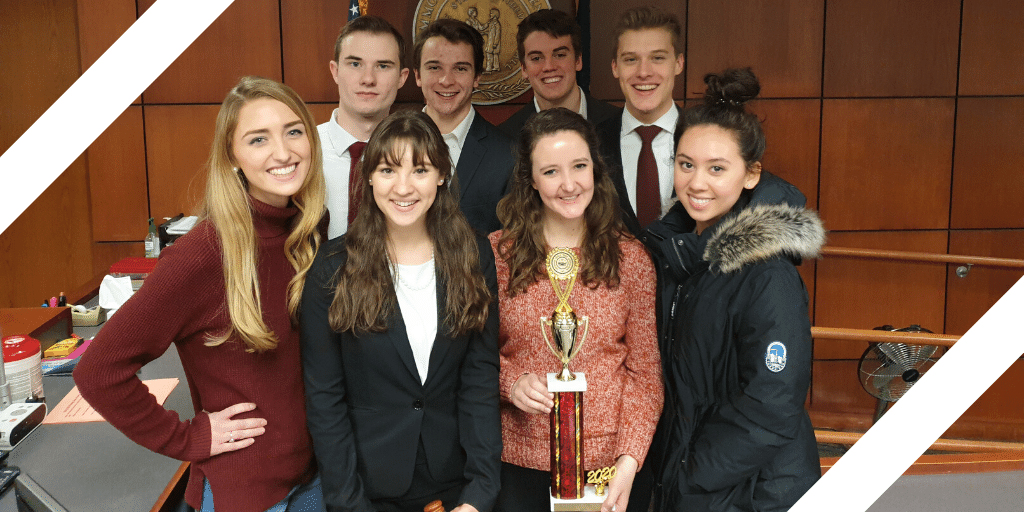 Fifteen students, Coach Christian Fernandez, and Director Johnson traveled to Louisville on Thursday to compete against 18 other teams vying for six bids to ORCS. Last tournament, not only did PHC's Gold Team earn a bid to ORCS, PHC's Red Team also placed high on the open bid list. Knowing how well the previous tournament had gone, hopes were high for the A and B teams. In the end, their hard work paid off. Both teams earned bids to the Memphis ORCS tournament in March.
Freshmen Allyn Sims, David Bainbridge, and Hope Turner demonstrated outstanding performances. They each earned an attorney award. Additionally, Sophomores Ben Crosby and Ben Phibbs exhibited excellent skills on the stand. They each earned a witness award. Every outstanding performance contributes to the team's overall score and ranking in the tournament.
PHC qualified more teams to ORCS than AMTA will allow us to send (each school is limited to two slots), so Teams A and B will represent us at ORCS March 20-22.
In every sense, last weekend was a success for PHC forensics. Congratulations to the students who worked hard to succeed and the coaches who worked with them!
______
Click below to read more about PHC's Forensics Program!