Adjunct Professor of Classical Liberal Arts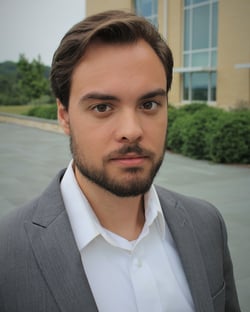 Email: cafernandez@phc.edu
Educational Background:
MLitt Shakespeare and Performance, Mary Baldwin University
B.A. Literature, Patrick Henry College
Time at PHC: 2019 to present
Professor Fernandez holds a Bachelors of Arts in Literature and a Master of Letters in Shakespeare and Performance. Christian's studies include English literature, classical rhetoric, orations, and theatrical history. In 2019, he returned to Patrick Henry College to assist in the curriculum development and teaching of the college's courses on Rhetoric and Recitation.