Adjunct Professor of Classical Liberal Arts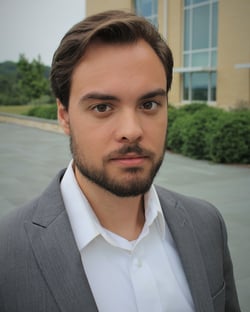 Email: cafernandez@phc.edu
Educational Background:
MLitt Shakespeare and Performance, Mary Baldwin University
B.A. Literature, Patrick Henry College
Time at PHC: 2019 to present
Professor Fernandez holds a Bachelors of Arts in Literature and a Master of Letters in Shakespeare and Performance. As a student, he competed in Mock Trial all four years of college, leading several teams, earning multiple individual awards, and competing at the National Championship Tournament twice. Furthermore, he has coached several students to National Championship rankings in Lincoln-Douglas Debate and Moot Court.
Professor Fernandez's studies include on English literature, classical rhetoric, orations, and theatrical history. His focus is on the intersection between classical rhetorical theory and the rhetoric of early modern English drama. Alongside his studies, Professor Fernandez has directed multiple classical plays, including Shakespeare's As You Like It and Macbeth and Sophocles' Oedipus Rex.