Apprenticeships at PHC follow the classical model of preparing young people for their professions by sending them out to practice their craft. With over 500 hours of work-related experience before graduation, our students leave PHC prepared for the workplace.
All of Patrick Henry College's academic programs require between 8 and 23 credits of apprenticeships. PHC's location 50 miles from Washington D.C. and reputation for the highest quality interns has created a significant demand that enables our students to participate in some of the nation's most desired internships positions.
Click here to find out how important internships are, and continue reading for a dive into personal apprenticeship stories and tips on how to succeed.
They Did What?!?
Because of our faculty's great connections and our students' outstanding reputations, aspiring interns have opportunities to work in offices as prestigious as the White House, on Capitol Hill, and others across the globe. Because of their success during their apprenticeships, many of our students graduate with a job waiting for them.
[Related Post: Kayla Schleining's Internship with the San Francisco Police Department]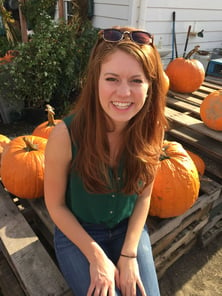 If you're like Meridian Paulton ('18), you'll receive a job offer even before you graduate! The summer between her junior and senior years, this APP student interned for the Heritage Foundation. By the end of her internship, she had written two major papers, and her supervisors asked her to begin work for them full time. She finished her final credits the following semester and took the job in what would have been her senior spring semester. Watch her story here.
Esther Katz ('19) interned for Congressman Ted Yoho during the summer before her junior year. She dined with the likes
of Donald Trump and Ted Cruz and enjoyed VIP access of Capitol Hill. The IPP student chased down this specific internship not only because Congressman Yoho was the representative of her Florida hometown district, but also because of her interest in Middle Eastern politics. Yoho was the chairman of the Asia and the Pacific foreign affairs subcommittee.
Stories like these show us how easy it is to tailor apprenticeships to each students' specific area of interest. Read Esther's story here.
How to Find Internships and How to Succeed
PHC's faculty is determined to help each student find an internship that fits their major and their aspirations. Click here for a list of resources as well as information about the tools PHC provides.
With a growing number of PHC students and alumni, hundreds of students have passed through our apprenticeship program, and each of them experienced something a little different. Click here and here for tips on how to achieve the most amount of growth during your internship.
---
Find out more about our apprenticeship program!