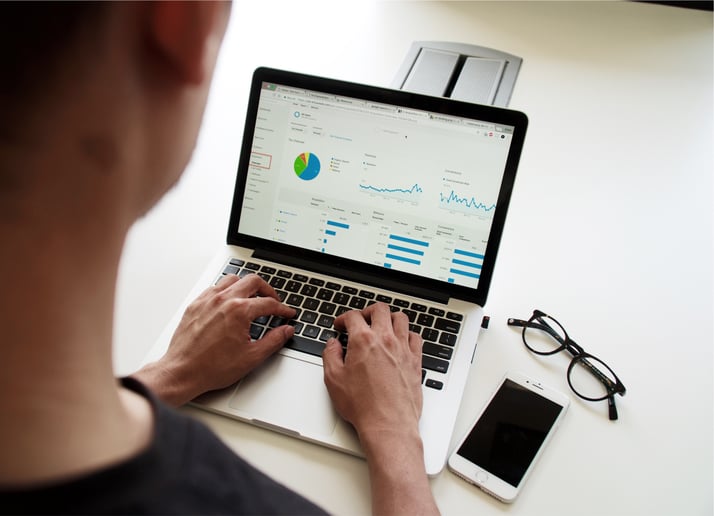 How many times have you heard this: "It doesn't matter what you major in at college—all you need a degree for is to get a job."
Is that true? Or is there more to a college degree than a golden ticket to the ideal job with a beautiful salary and fulfilled expectations?
Statistics indicate that it requires slightly more than a major to be adequately prepared for job interviews. In fact, nearly three-quarters of employers (73 percent) surveyed would like colleges and universities to emphasize more the ability to apply knowledge and skills to real-world settings through internships or other hands-on experiences.[1]
In other words, if you are able to complete time in the field before you graduate, you have a much better chance at scoring that perfect job. Need more evidence? Real college students share 6 reasons why internships help you in the long run.
1. Experience gives you a leg up on the competition.
An education is invaluable but real experience is also an important asset. Employers need to know what kind of person you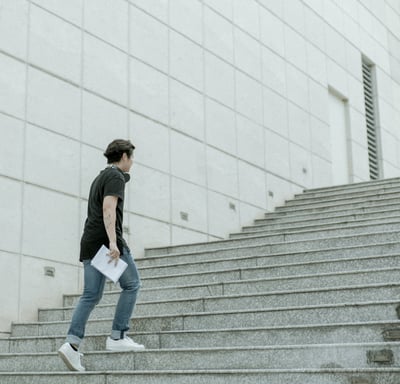 are, and a degree doesn't only tells them so much. You're young and they aren't sure if they can trust you with responsibilities. Internships prove to employers that you can show up on time, handle difficult situations, and communicate well.

College senior Maggie McKneely said, "My internship allowed me to use skills and gifts of mine that I never get to take advantage of at [college] and didn't even really know I had beforehand."
2. Internships can be a hiring path in themselves.
If your internship supervisor sees you performing well at your tasks, it's very likely you'll be considered for a full-time position after graduation. Internships can serve as a sort of training experience for you which helps employers cut the time they have to train you once hired.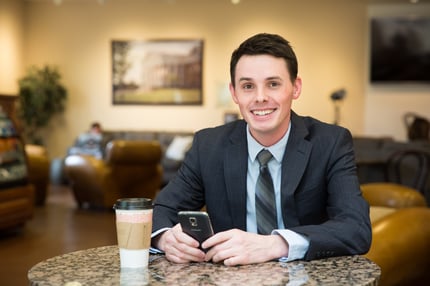 Tim Hsu graduated in 2016. He said, "The most immediate benefit I can mention is practical experience that paves the road for future jobs. My internships allowed me to gain expertise that has been tremendously helpful in filling out my resume. Plus, they gave me ready examples of my work to show future employers (since both my internships required some research/writing work), and some valuable connections for recommendations, opportunities I wouldn't otherwise know about, and helpful job advice."
3. You'll have all sorts of opportunities to network!
No matter how simple your job is, you can meet all sorts of people. Getting your name out into the community or the job realm you're interested in is beneficial for future investment. Also, if you do well, people will notice. Don't cut corners and always show up on time. Your boss will appreciate it and write you a stellar reference letter which will guaranteed come in handy!
4. You can even earn college credit.
Many degree programs offer apprenticeship credit for internships completed during your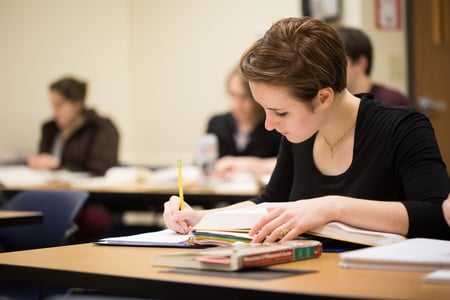 tenure at college. Depending on the college, students can graduate a semester early if they fill a large number of credits with internships. It's a good way to spend your summer: work toward completing your degree when everyone else is taking a break!

Sophomore Evie Fordham said, "My summer internship fulfilled all of my off-campus internship requirements as well, which helps put me on track to graduate a semester early like I'm planning on doing."
5. Discover what career you truly want to pursue.
If you intern at a legal office and end up not liking it you can either conclude that a) it wasn't the right place for you or b) you're not as interested in law as you thought you were. It's the same with any internship. Try your hand at it for the duration of the semester and if it isn't everything you'd thought it'd be then consider yourself a better person at the end.

Senior Rachael Stahr actually found her calling through her internship. "I discovered that I love curriculum development and have decided to pursue a job in curriculum development," she said.
6. Develop real-life skills and work ethic.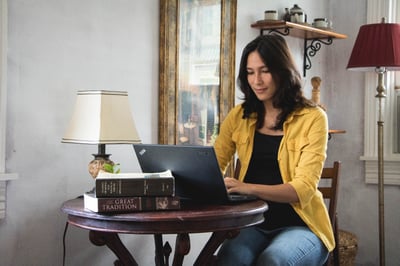 Classrooms are wonderful places but there's nothing like getting hands-on experience in a real work environment. You'll run into issues you didn't think you'd have to face and you'll probably end up liking something you didn't expect you would.

Rachael completed two internships because she simply emailed the people she was interested interning for and offered to help. She encourages students not to be afraid to ask, even if it seems crazy.
[Related post: 6 Tips to Help You Succeed at Your Internship]

So take advantage of the opportunities that are presented to you, or go out and grab them by the horns! Your future self will thank you.
----------------------------
Want to see how a college incorporates internships into their graduation requirements?