Patrick Henry College is known in the academic community for its emphasis on excellence in career fields such as government, journalism, and strategic intelligence. American Politics & Policy is the largest track on campus, and debate teams consistently bring home trophies for rhetorical skills that focus on policy, social issues, and judicial topics. However, law school or the White House aren't the only options for graduates. An increasing number of students are using the education they receive from PHC to fuel careers centered on the creative arts.
Christine Olmstead ('15) is one such former student. While she spends most of her days as a full time web and graphic designer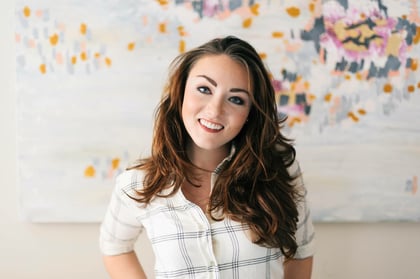 working with WordPress and minor coding problems, she also enjoys "making a lot of big messes on big canvases" and has a ton of fun "using acrylics, ink, and gold leaf" to produce artwork that is then patronized to clients. Her original work has been so well-received that she has been able to turn it into a part time job. Her wedding backdrops and other original pieces can be accessed on her Instagram account, @christineolmstead. As a CLA major, Christine was taught how to "think, ascertain values, and … discern the lifestyle" she wanted to live. Even though she never got to see Dr. Favelo teach an art history class, her education helped prepare her for a creative career in ways that invaluably set her up for success. Christine is living her dream and doing what she loves thanks to the strong direction of PHC. (Photo used by permission from Made With Love Journal)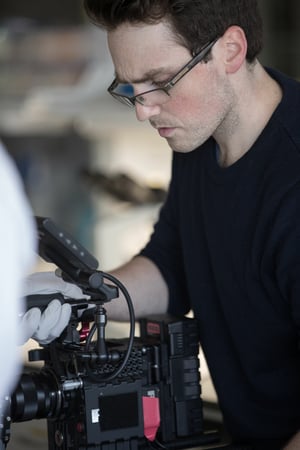 Another alumnus who is living his dream is Ian Reid ('12). Ian is a filmmaker of documentaries, commercials, short films, and music videos; his titles include one of the directors of photography for the remake film "Birth of a Nation," which premiered with acclaim at this year's Sundance Film Festival. Ian, who points to film giants such as Alfred Hitchcock and Emmanuel Lubezki as influences for his work, is also thankful for the opportunity and training afforded by PHC. He learned from Dr. Hake's textual criticism of classic literature, Dr. Roberts' philosophical analyses, and Dr. Sillars' emphasis on story. Ian's respect for the school's mission and enthusiasm about its purpose helps him stay focused in an industry where patrons must be "hustlers" and tireless workers. (Photo Credit: Yetta Reid)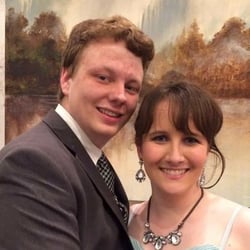 Young married couple Tim and Keaghan Weir ('16) come from different backgrounds. Tim was a government major at PHC, so starting a theater company with his wife after graduation was not necessarily in his purview. Keaghan, on the other hand, was the author of a full novel by age 18 and knew that her future life "involved some form of creativity." But thanks to the influences of PHC's theater group Eden Troupe and other cultural contexts, the Weirs are now bringing "historically significant and culturally relevant" stage performances to Loudoun County through the Geronimo Production Company. Tim and Keaghan are grateful for a PHC education that prepared them for both the administrative and artistic side of things at GPC.
As Christine Olmstead said, Patrick Henry College gives students the tools "to think about life and life choices, as well as [knowing] where [their] own ideas came from." These valuable skills are applicable to any career path that students choose to take.
At Patrick Henry College, students receive a broad-based baccalaureate education that stresses content, the imitation of excellence, the pursuit of knowledge. Educating students according to a classical liberal arts curriculum and training them with apprenticeship methodology, the College provides academically excellent baccalaureate level higher education with a biblical worldview.