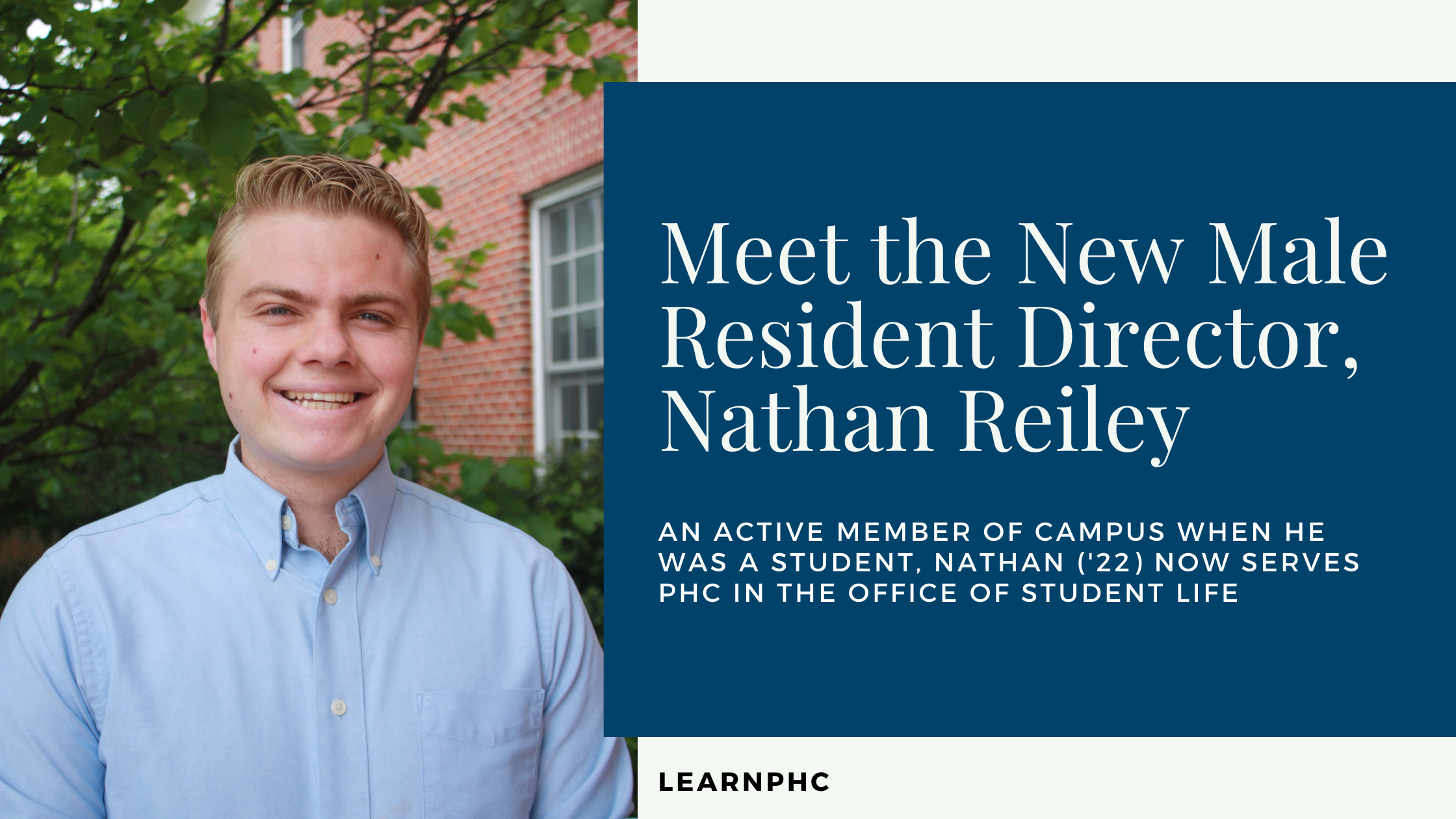 Nathan Reiley is the new male Resident Director of Patrick Henry College. He graduated with a B.A. in Classical Liberal Arts (CLA) and a minor in History in May 2022. Reiley's family is quite familiar with PHC. Three of his older siblings had also previously attended.
Growing up in Maui, Hawaii, Reiley was outside nearly all day, every day. His family hiked and swam, spent time on the beach and in the backyard playing football, basketball, soccer, or baseball. When rain drove them indoors, they grabbed books or board games.
Reiley's mom homeschooled all six girls and three boys all the way through high school. As the youngest, Reiley remembers that it could be distracting to have so many older siblings around. "They all loved me, at least when I was younger and cuter," he laughed. "I just would want to hang out with them instead of doing school work."
As the older siblings began heading off to their various colleges and callings, Reiley started wondering what he wanted to do. In high school, he aspired to either run a small business or become a teacher. Patrick Henry College was a familiar name in the Reiley home and his older sister Rachel attended PHC and studied Strategic Intelligence. Drawn by the Economics & Business Analytics and CLA majors, he packed his bags and flew across the Pacific in the fall of 2018.
He enjoyed the newfound independence, even if he did miss Hawaii's consistent weather. He quickly filled his time with the things he loved as a kid: sports and learning. He joined the basketball and soccer teams and participated in intramural ping pong, volleyball, frisbee, spike ball, and wallyball.
He was assigned to one of PHC's six-man rooms and formed a quick community with his roommates. He joined a Bible study and pursued a degree in Classical Liberal Arts.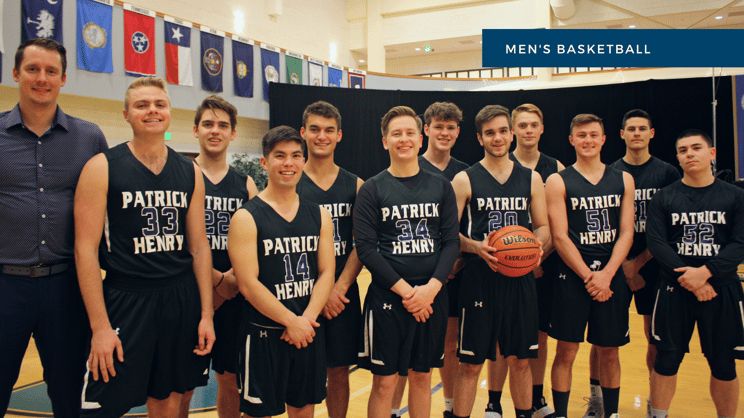 COVID changed everything. Everyone packed up to go home and the uncertainty of "what now?" loomed over the campus—over the country.
Home again, Reiley felt the snap of sudden disconnect. "COVID was somewhat of a turning point in my college career," he said. "So many things were called into question, but really it was a spiritual wakeup call that I do not control my life."
Back on campus for his junior year, Reiley wasn't sure about what the future would hold. After having missed the community for so long, he wanted to be able to just sit with people and talk to them, hearing how they were really doing and how God was working in their lives. It became a passion of his to disciple others. He had a feeling he could do this as an RA, so he joined the team that fall.
When COVID hit campus last spring, Reiley once again found himself facing circumstances outside of his control.
"It really showed me how you can serve in simple ways," he said. "I loved doing meal deliveries, honestly. Meals really are the one part of the day where you get to interact with other people [if you're in isolation]. It gives you a chance to cheer them up."
As spring turned to summer, Reiley headed to Texas to work at a summer camp. The long days and late summer nights proved grueling. Though school has its own challenges, being responsible for ten seven-year-olds for a week straight in the Texas summer heat led to another spiritual wakeup call.
"Your time is not your own," Reiley learned. "Our religion is a Person, not a process. He is so good, even when we are so weak."
Coming back for the fall of his senior year, Reiley led the RA team of Red Hill, taught theology and literature to high schoolers at Loudoun Classical School, captained the Men's Basketball team, and filled in as the College's Athletic Coordinator.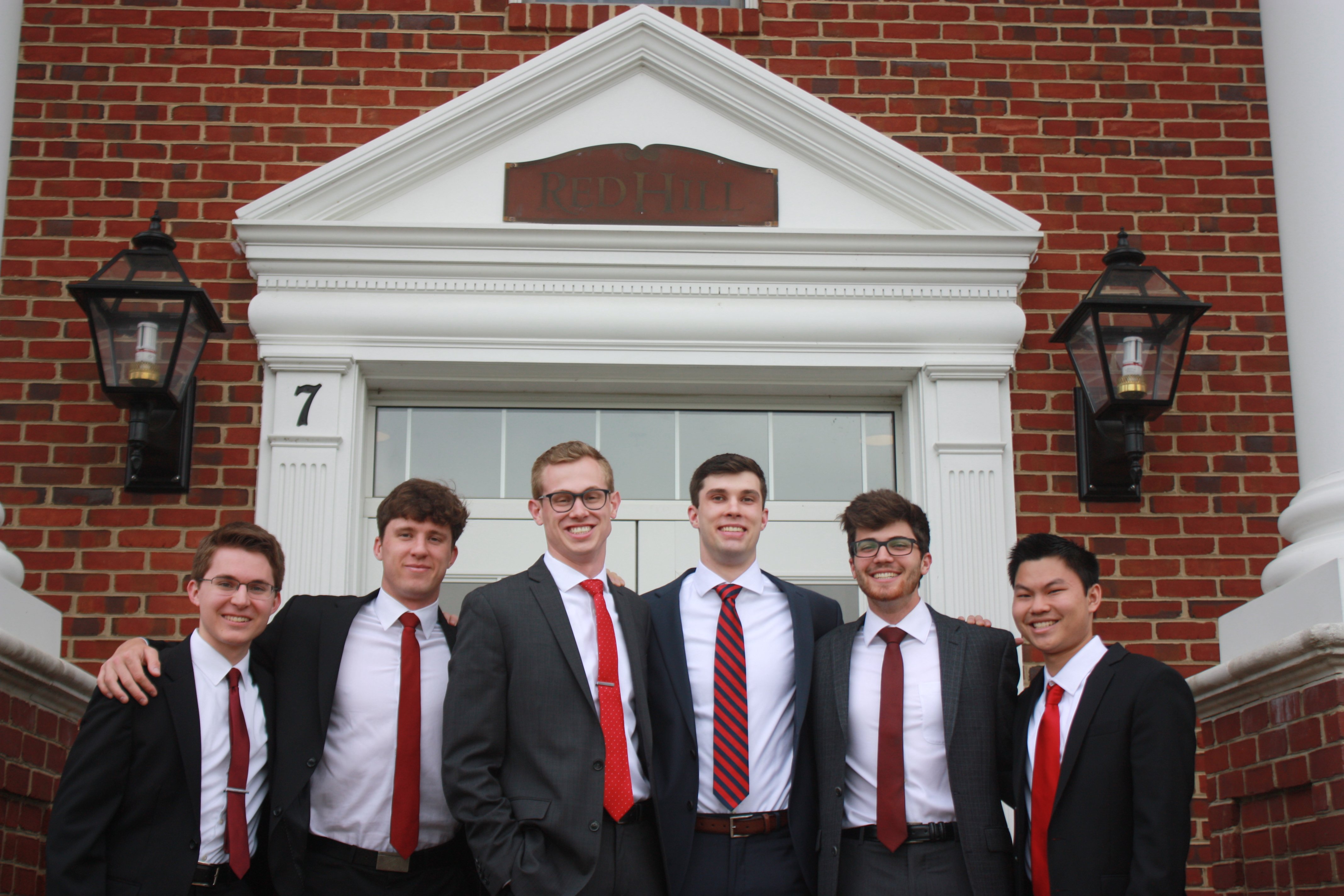 Encouraged by relationships he'd built with the administration and underclassmen, he applied for the position of male Resident Director. Soon thereafter, Patrick Henry College announced he would fill the role for the next school year.
Reiley is headed back to Texas for another summer in the heat and is looking forward to returning to Virginia in the fall. Whether through relational work or administrative responsibility, he is excited to keep digging to learn about his community and his God.
"I am actively seeking to look to Jesus through hard times," Reiley said. "And only a constantly growing realization of the sweet presence of Jesus has sustained me."