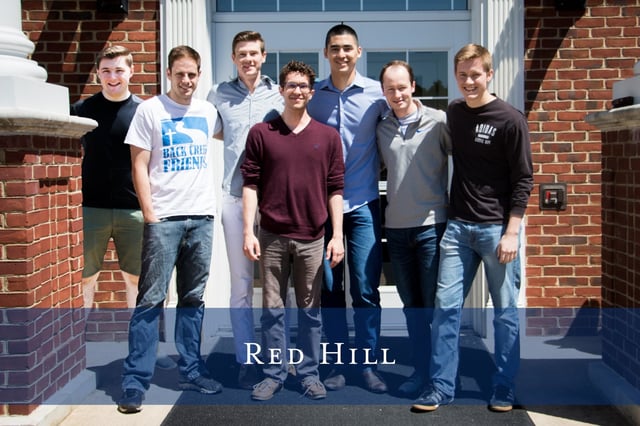 Daniel Thetford
Home State: Charlotte, North Carolina
Fun Fact: I play the electric guitar.
Andrew Shepherd
Home State: Indiana
Fun Fact: I shoot free throws better in the dark.
David Poythress
Home State: Birmingham, Alabama
Fun Fact: I was on the precision rifle drill team at Marion Military Institute.

Mark Van Matre
Hometown: Erie, Pennsylvania
Fun Fact: I'm only mostly caffeine dependent. There's a big difference between mostly and all.

Manus Churchill
Hometown: Frisco, Texas
Fun Fact: I randomly promised myself when I was six that I would never drink hot chocolate again, so I haven't. It's been 17 years, and the prohibition includes chocolate milk but not milkshakes. (sensibly enough)

William Bock
Hometown: Indianapolis, Indiana
Fun Fact: I've broken my arm 5 times and debated a full round with 10% of my lung collapsed.
Ian Schmidt
Home State: Loganville, Georgia
Fun Fact: I enjoy shark fishing.