As the new year commences, we're presented with yet another opportunity to consider our fundamental beliefs about the world around us—especially with regard to politics and the traditions (or lack thereof) that have shaped our culture.
Dr. Mark Mitchell's latest book, The Limits of Liberalism, discusses the roots and development of liberalism in the West. He argues that without tradition, liberalism gives way to cosmopolitanism, identity politics, and more.
"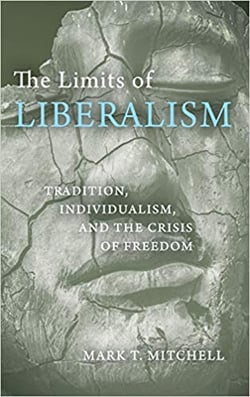 Obvious truths are sometimes the very ones that need to be probed," he writes, "Although being liberated from slavery or oppression is clearly a good thing, it is not as clear that liberation from tradition—by which we obtain knowledge of social, natural, and divine limits—is unequivocally good."
Mitchell explores these issues through the works of Michael Oakeshott, Alasdair MacIntyre, and Michael Polanyi, among others. The book is now available for purchase on Amazon.
We are proud of the esteemed faculty at Patrick Henry College, all prolific writers and active contributors to their fields. Check out the following books by PHC faculty:
Mitchell is the chair of the Government Department and teaches courses in political theory. He is also the author of, The Politics of Gratitude: Scale, Place, and Community in a Global Age, and Michael Polanyi: The Art of Knowing and co-editor of three books. He is the co-founder of the web-zine Front Porch Republic, and was a fellow at the James Madison Program in American Ideals and Institutions at Princeton University.
-----
Click the button below to learn more about the Political Theory Track at PHC.