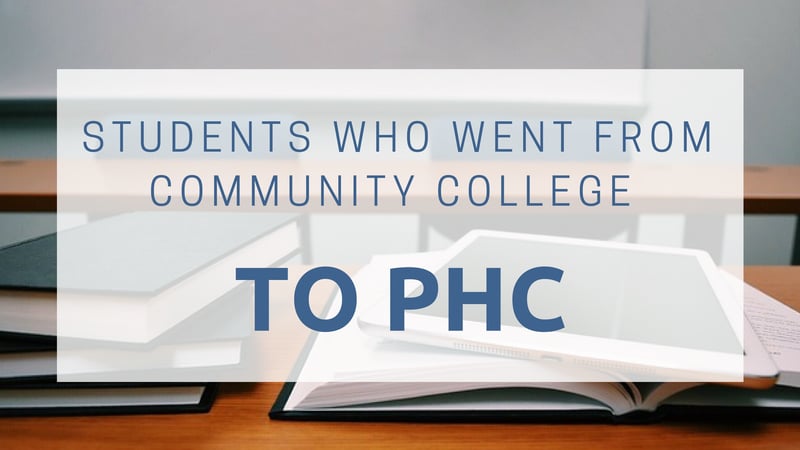 These two Patrick Henry College students started at community college, but ultimately found what they were looking for academically, socially, and spiritually at PHC.

Leah Widener, a California native, is a junior at PHC and studying Strategic Intelligence. She dreams of working for the Federal Bureau of Investigation someday. Cory Gibbons is a History senior at PHC and aims to be a history professor someday. Both Leah and Cory completed associates degrees at community colleges, but note that community college classes pale in comparison to PHC classes in substance and worldview.
Cory's story
The Michigan native is studying history at PHC after earning an associate's degree in dental assisting from Mott Community College in Flint, Michigan. However, when she arrived at PHC, she found a completely different learning environment.
"Our PHC professors are genuinely interested in you as a person," Cory said. "In community college, you're taught to think one way… At PHC, they're very much training your brain to think."
She has wanted to attend PHC since she first heard of the college in 2008, when she was in ninth grade. Cory saw the college as a place where she could merge two of her biggest passions—history and politics—and learn from and with others who shared her faith.
"I was not one of those people who couldn't decide where to go to college," she joked. PHC is the only four-year college she applied to.
While she knew that PHC was in her future, Cory did not head straight to Virginia after high school. She decided to work part-time and complete her associate's first. Her time at community college helped prepare Cory for enrolling at PHC by showing her how she studied best and worked with her peers.
Cory is currently working on her senior thesis which combines two of her favorite things: ancient mythology and modern science fiction. Since her thesis includes the Star Trek storyline, self-proclaimed Trekkie Dr. Robert Spinney helped her brainstorm the topic.
Leah's story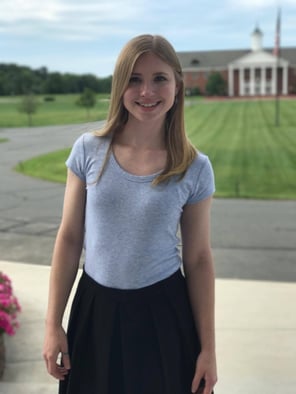 Rising junior Leah Widener also felt like her time at community college (Yuba College in Marysville, California) helped her develop her study skills before coming to PHC.
Leah started taking community college classes in the ninth grade while homeschooling. By her senior year, she was taking a full load of classes and earned an associate's degree in social and behavioral science.
"It just means I took more psychology classes than other people," Leah joked.
Some of Leah's credits transferred to PHC, giving her the status of sophomore on her first day of class. Yet while she had college experience, she wasn't sure what the social scene at PHC would be like.
"Connections are harder to make [at community college] than here at PHC because everyone's there at different times," Leah said. "I came into PHC with a mindset of not expecting to make a bunch of connections. Once I got here, it was completely different. Everyone was open and fun, and we shared a lot of things in common."
One of the biggest differences between community college and PHC that Leah has appreciated is the faith that permeates even academic life here.
"Here at PHC, professors are able to be open about God," she said. "One of the most impactful things is them praying. It was something that I had never done at community college. The fact that the professors would do something so small really means a lot to me."
--------------------