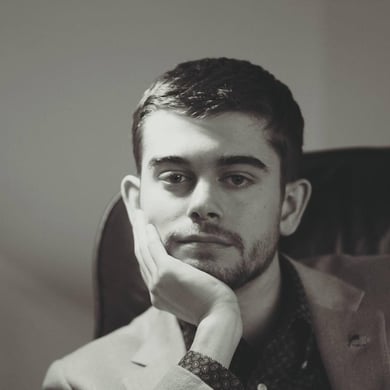 The College Republican Federation of Virginia (CRFV) appointed sophomore Ian Frith to the Tenth Congressional District Republican Committee as a representative of the College Republicans.

The Tenth District is represented by Republican Barbara Comstock and includes Loudoun and other surrounding counties.
"Ian's appointment will give the PHC College Republicans a direct voice in the committee," said former PHC College Republicans Public Relations Director Tim Kocher.
Each congressional district within Virginia has a committee of Republican Party leaders that try to best represent the needs and interests of the district. On every committee, a spot is open for a College Republican representative.
Frith would love to work his way up to the board of the CRFV.
"The College Republicans is definitely a fantastic way to rise up in politics really fast," he said.
Frith was heavily involved with PHC's College Republicans chapter his freshman year. He has worked as a College Republican on the campaign for Randy Minchew, a delegate to the Virginia General Assembly. He has represented PHC at many College Republican statewide events as a delegate at the Virginia College Republican convention. Before transitioning to Chair of PHC's College Republicans chapter last semester, Frith served on the board of the PHC College Republicans as the secretary.
"I came to work, I showed up [to events], and I had some ideas and implemented them from my position on the board," he said.
As Chair of the PHC College Republicans, he plans to improve the group even more.
"I want…to make it more active and get it more plugged in with the larger network of state Republican leaders," he said.
Currently, the PHC College Republicans have no regular meetings. The group gets together at events. Many members have no formal role.
"A lot of people are signed up to be a College Republican, but I don't think very many people actually participate," Frith said.
He plans to change this by creating monthly group meetings and a system where every member has to contribute.
This election season Frith plans to focus on providing nominees for the Virginia House of Delegates with PHC students to help run their campaigns. Potential names include Randy Minchew, Dave LaRock, and Subba Kolla.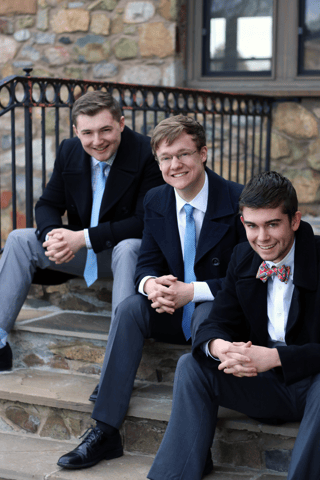 Frith (right) and Daniel Thetford (left) and Matt Hoke, whose winning campaign he worked on (photo courtesy of Ian Frith)
Being in charge of the PHC College Republicans has just been one part of Frith's busy schedule. He is also chair of the American Politics & Policy program, starred in Eden Troupe musical Little Women, and worked for the winning Thetford/Hoke student body presidential ticket.
Yet, despite the workload, he finds his involvement with College Republicans totally worth it.
"I really enjoy working both at PHC and with people in the community," Frith said. "In everything that I did, I enjoyed the people that I worked with in every regard."
--------------------------------------------------------------------------------
Courtesy of PHC's The Herald.