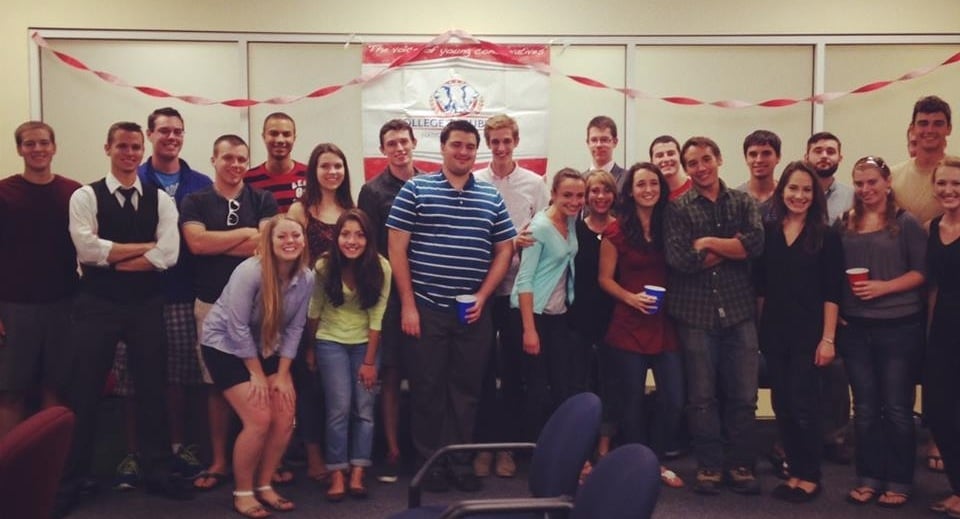 The Patrick Henry College Republicans promote Judeo-Christian ethics and conservative principles of government in the Republican Party and in the United States of America. Students fulfill the mission statement by providing opportunities for activism and networking in the Republican Party to students of Patrick Henry College. They also coordinate activities and projects promoting conservative ideals within the Republican Party and support Republican candidates who remain true to the origins and purposes of the Republican Party and American constitutional republican forms of government.
The College Republicans Executive Board currently consists of Johanna Christophel ('17), Chairman; Ian Frith ('19), Vice Chairman; Calvin Pawley ('19), Recording Secretary; Danielle Fife ('18), Corresponding Secretary; Tim Kocher ('17), Public Relations Director; Mike Dingman ('17), Treasurer; and Lisa Mattackal ('17), Events Director. The faculty sponsor is Dr. Haynes.
Questions concerning the group can be directed to the Chairman: jechristophel746@students.phc.edu.