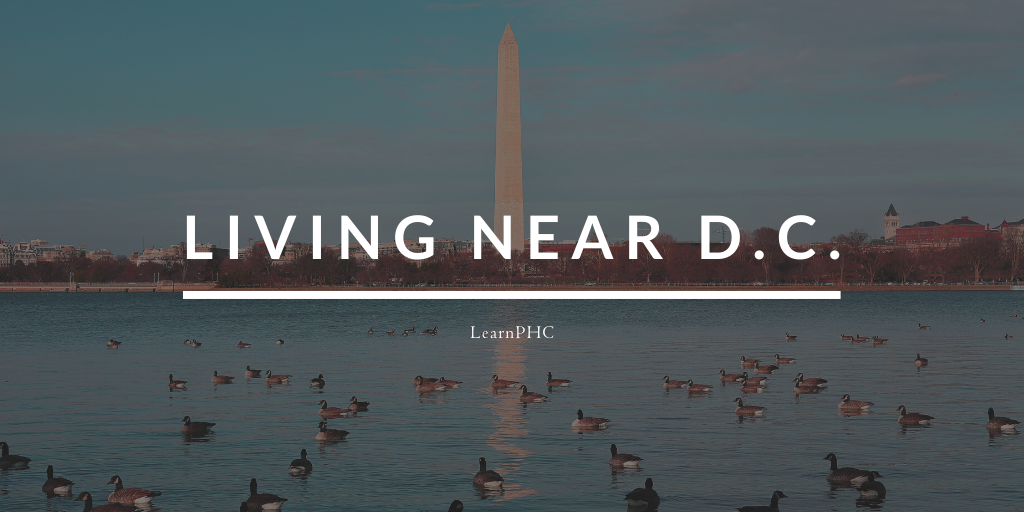 Attending college near Washington, D.C., provides distinctive opportunities for work, leisure, and learning that you just can't find anywhere else. In this diverse area you can find professions and pastimes to suit all interests during school and beyond. Who knows? You just might want to stay.
Internships
Your opportunities to intern in Washington while attending PHC are limitless. Whether you see yourself interning with a think tank, law firm, human rights organization, or news channel, Washington offers a wealth of internships on Capitol Hill and beyond.

Art and Culture
D.C. provides access to art and entertainment for everyone. Enjoy any genre of live music, from singer-songwriters at local coffee shops to sold-out stadium concerts in and around the city. Develop your art appreciation at the many free galleries downtown. Attend a free Millennium Stage concert at the Kennedy Center. See Shakespeare in the city at discounted rates for young theatergoers. Check out the National Gallery of Art.

History
Washington, D.C., and Northern Virginia comprise a richly historical region. Take a walk through Civil War battlefield parks as nearby as Leesburg, VA. See D.C.'s beautiful monuments and memorials illuminated after dark. You can also find exhibits and artifacts to satisfy all historical interests among the many (free) Smithsonian museums and a variety of private museums.


Outdoors
Whether you're looking for a weekend adventure or just a gorgeous sunset, the D.C. area has a trail for everyone. Set foot on the Appalachian Trail just minutes west of PHC. Runners and bikers will love the 45-mile W&OD Trail, which begins in Purcellville and ends in Arlington on the outskirts of D.C. See beautiful views of the Potomac River on the fifteen miles of hiking trails at Great Falls Park.

____________

Here at PHC, it's easy to enjoy small-town life, city scenery, and forested tranquility all in one day. We think you'll love it here.