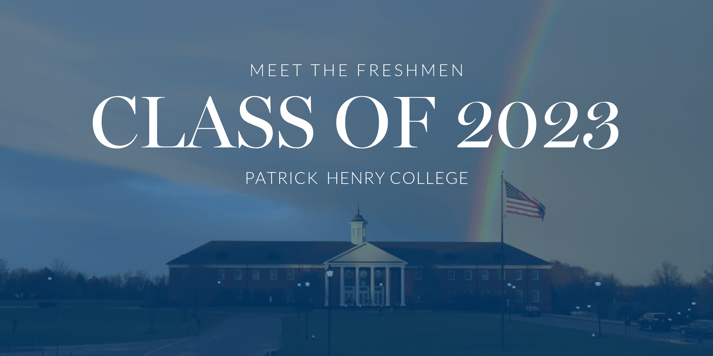 In just two weeks, Patrick Henry College will welcome 92 new degree-seeking students—and this class is truly impressive.
"From national forensic champions to National Bible Bee champions to champions of classical learning, you'll be hearing a lot about this class in the years to come," said Stephen Pierce, Director of Student Recruitment.
In fact, this class is one of the strongest ever with regard to high school forensic successes. Two NCFCA debate champions and three mock trial champions will be joining us this year. Also among the class ranks is this year's National Bible Bee Champion and the student that has received the top Classic Learning Test score in the nation. The class average SAT score is 1293.
[Related Post: What to Expect from Orientation]
Our admissions team has recruited students from all over the nation as usual—the top five states represented are California, Virginia, Ohio, North Carolina, and Washington respectively—however, this year we are also pleased to welcome one international student.
Eleven of the 92 degree-seeking students are a part of the Distance Learning program.
We're looking forward to welcoming these students and their families to orientation on August 20th for a week of fellowship. The fall semester will officially commence August 26th.
At Patrick Henry College, we train students to be servant leaders at the highest levels of society and government. We are committed to providing young people with an education defined by high academic rigor, fidelity to the spirit of the American founding, and an unwavering biblical worldview. We can't wait to welcome the class of 2023 into the Patrick Henry College community.
-----
Graduates from Patrick Henry College are going places. Check out some of our alumni stories here...