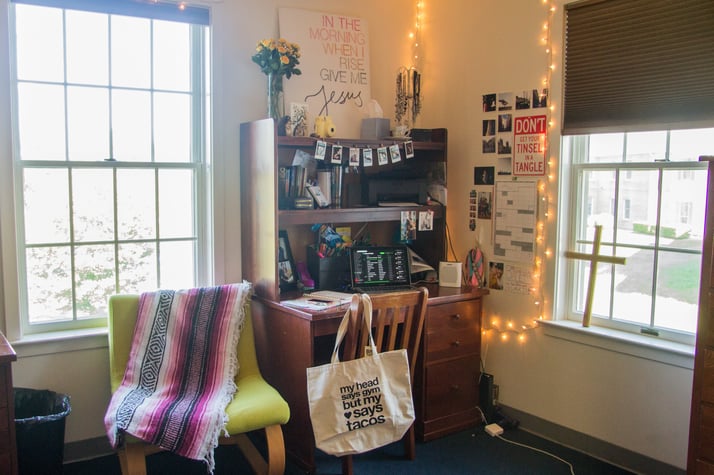 When the words "dorm room" are mentioned, most people instantly picture cinderblock walls, cold floors, and sparse decor. However, while this is the most utilitarian approach to a temporary home, not all dorm rooms are created equal. I've visited rooms all around campus to bring you 5 top tips to make your time at college more cozy. Here's to Dorm Life!
Tip #1: Hang a tapestry
If you want to bring out your inner hippie, or if you're just looking for a quick way to elimanate a barren wall, tapestries are the way to go! Amazon sells them for $10-$20, and they add a fun pop of color and texture to the most drab of spaces.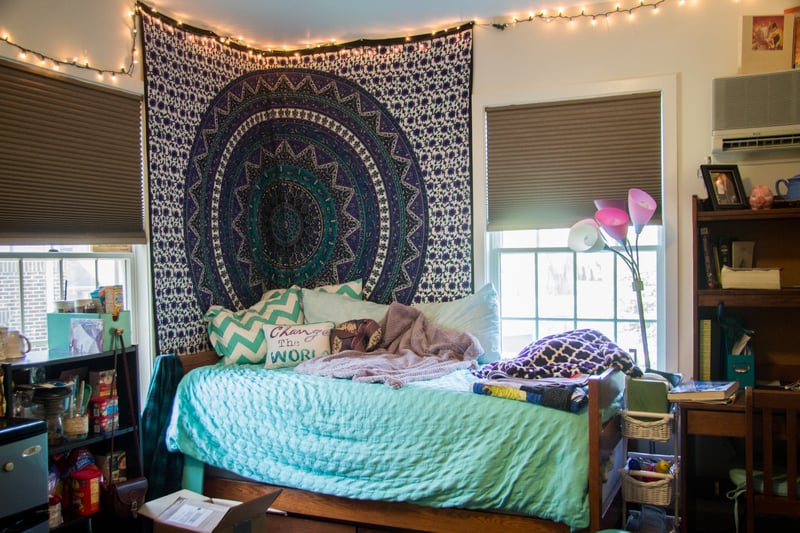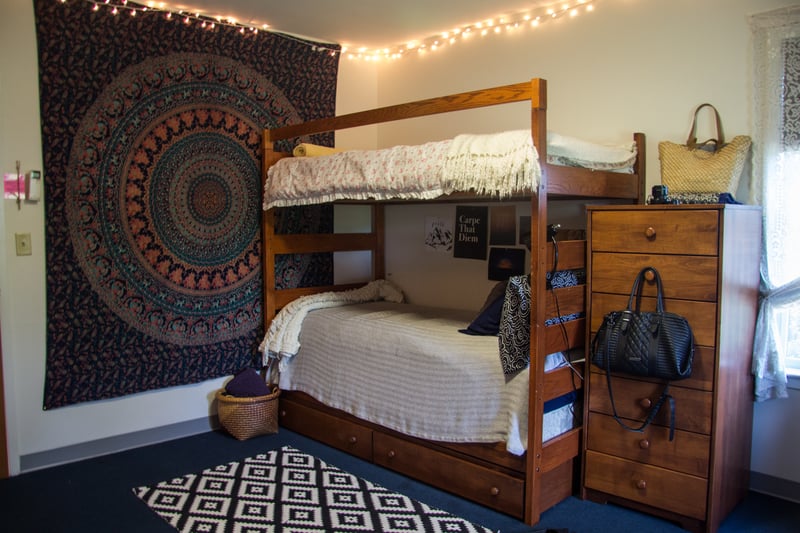 Tip #2: Get creative with wall space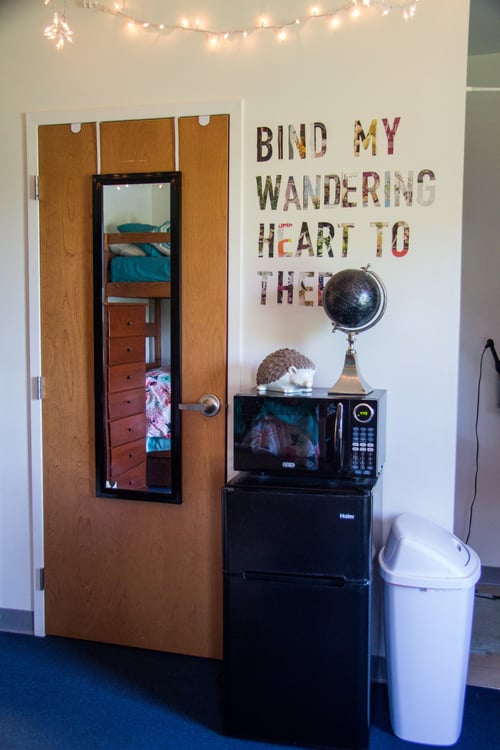 College is the perfect time to figure out your own unique decorating style! While you don't want every wall covered in haphazard decorations, a small dorm room is an opportunity to let your personality shine. Whether that's by hanging twinkle lights, cutting letters out of old magazine pages to form quotes, framing artwork, or hanging posters, this is your blank canvas.
This room recycled old bookpages and artwork...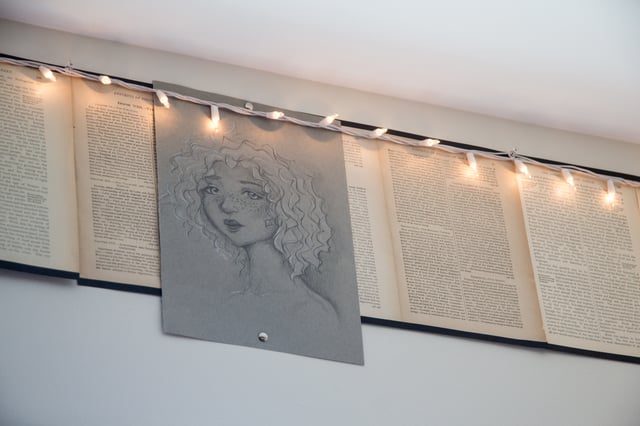 ....and formed a trim around the top of the entire room!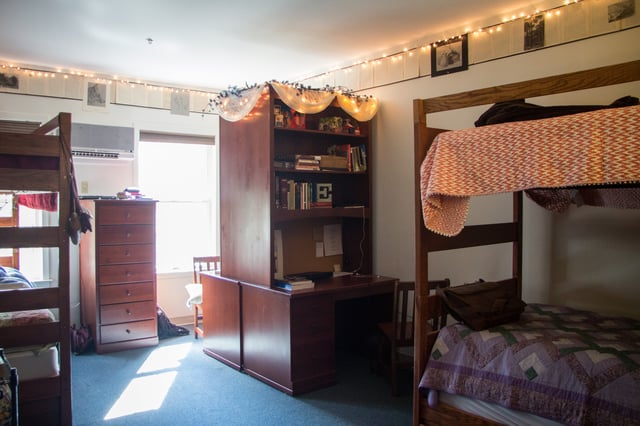 Tip #3: Create a food/coffee nook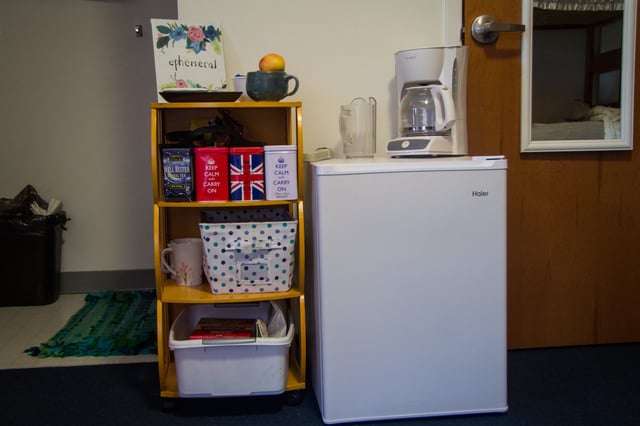 It's no secret that college students consume coffee at an appalling rate, so why wouldn't you want to give your trusted coffeemaker a cozy little spot in your room? Even if you're not a coffee drinker, it's still convenient to have all your snacks and flatware in one spot for easy access.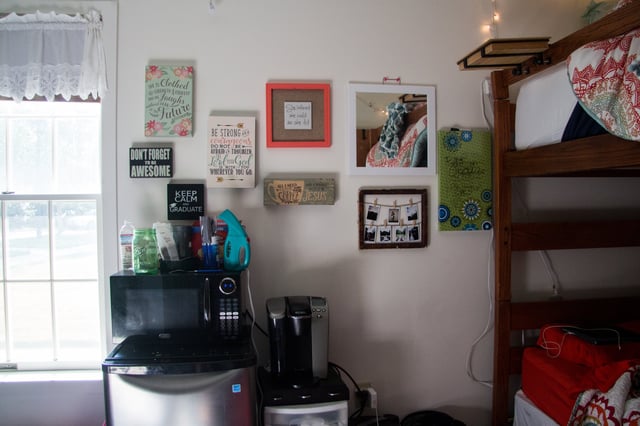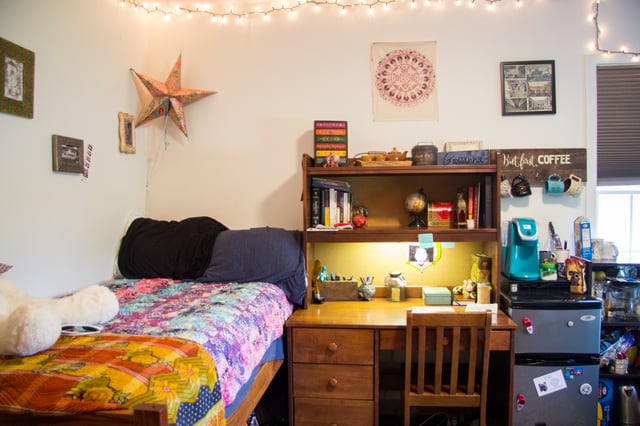 Tip #4: Organize your desk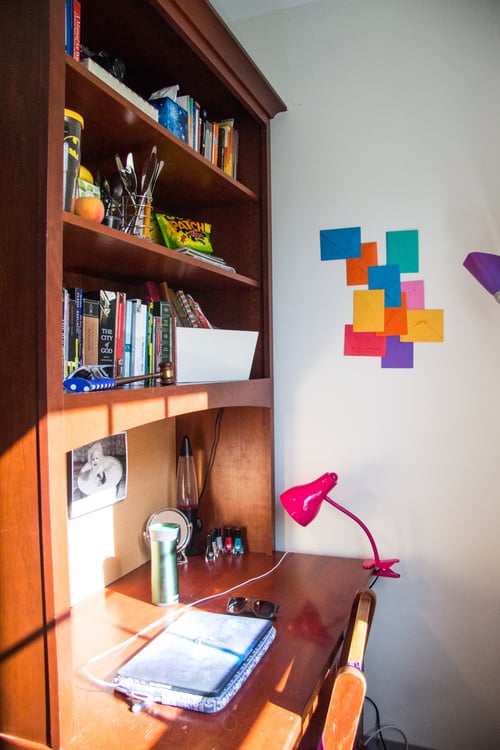 Never underestimate the power of a clean, orderly desk! Place books and other materials on upper shelves, and leave the main area of your desk as clear as possible to accomodate books and your laptop. Bonus points for a special candy drawer (hidden from your roommate's view, of course).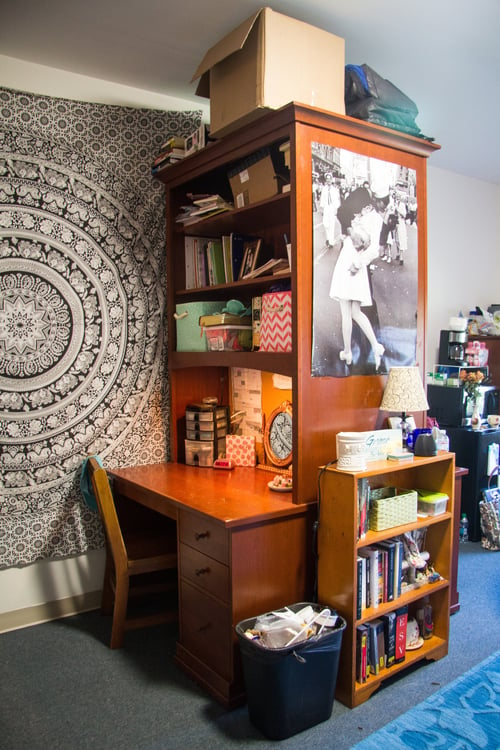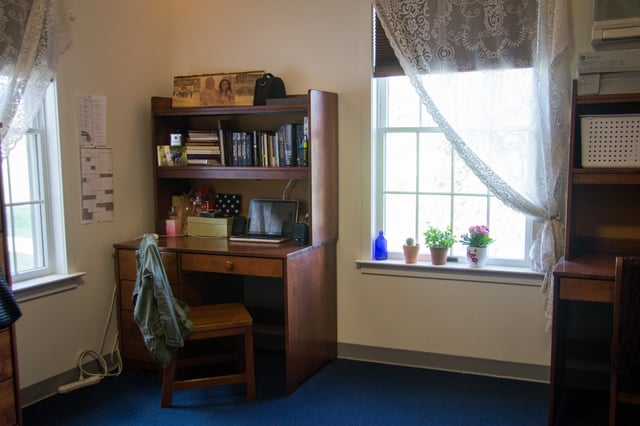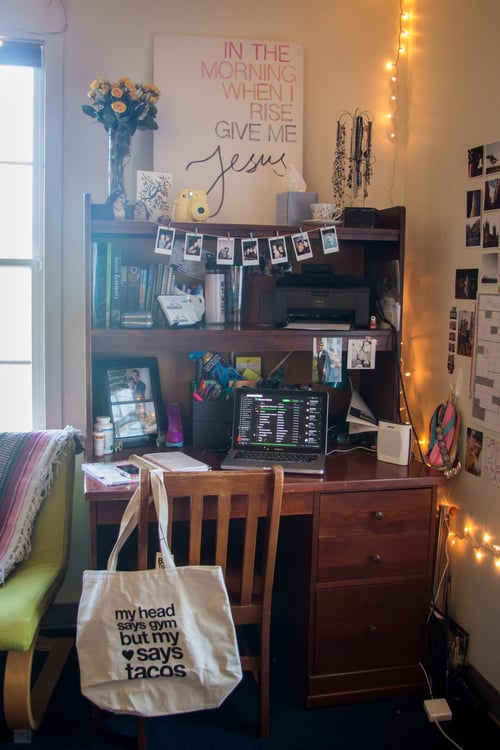 Tip #5: Make a photo wall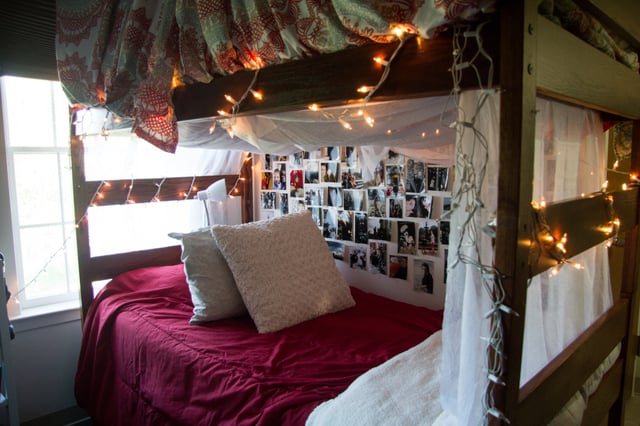 Even though you're far away from your friends and family, you can keep them close by with an array of pictures. Having them right next to your bed is even better, because then they're the last thing you see at night and the first thing you see every morning!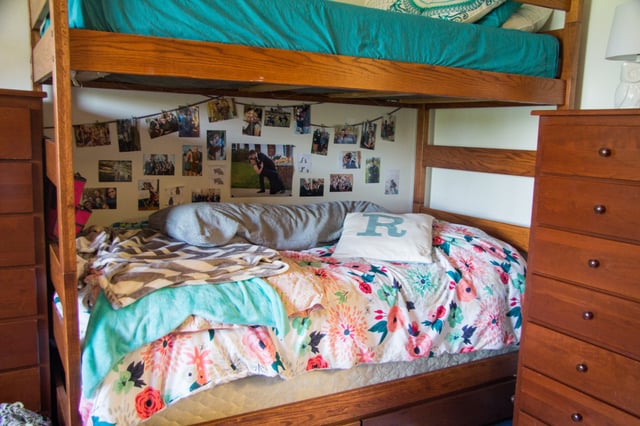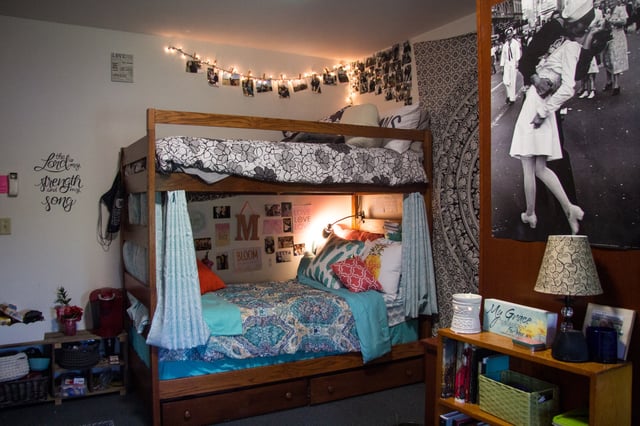 While it is true that you are only living in a dorm room for a year at a time, that doesn't mean that you shouldn't take the time to make it as homey as possible. These tips are just a starting point, but as you begin to decorate on your own you'll find your own unique techniques that make Dorm Life even more fun. Soon, bare walls will be a thing of the past!