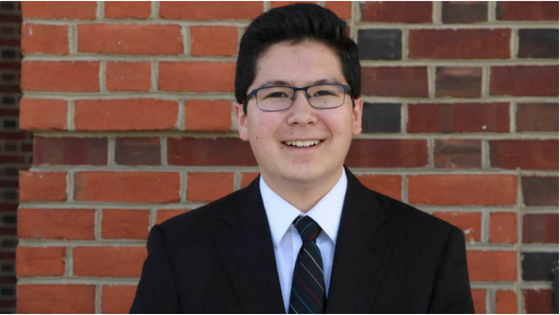 PHC rising junior and journalism major Kyle Ziemnick has been accepted into World Journalism Institute (WJI) this summer.
At WJI, Kyle will have the opportunity to further develop his journalism skills under the tutelage of media experts like World Magazine's Editor-in-Chief, Marvin Olasky, Associate Editor of the Indianapolis Star, Russ Pulliam, and veteran journalist Lee Pitts.
World Journalism Institute
WJI is an intensive two-week journalism skills training camp for Christian college students or recent graduates. Over the course of the camp, aspiring journalists hone their news, reporting, and feature writing skills and pick up new skills in radio, photography, videography, and multimedia editing. Students get the chance to get published and work on projects to add to their portfolios. Students also think through how faith interacts with the vocation of journalists with mentoring from veterans in the media industry. The course is free for accepted students and is running from May 17 through June 2 this year.
Kyle decided to apply after hearing from other PHC students how helpful the internship was for developing their writing and multimedia skills as well as expand their portfolios. He is also looking forward to connecting with veteran reporters and other students interested in journalism.
Related Post: 3 What I Learned During My First Semester as a Journalism Student
"I know that WJI and Russ Pulliam both have quite a bit of influence in the secular and Christian journalism worlds," Kyle said.
A self-described "news junkie," Kyle is disappointed with the current state of journalism. But until he came to PHC, he never considered entering the field himself. But since joining the journalism program, he has realized the need for good journalists.
"I've really enjoyed the reporting process and have come to realize just how much of an impact a Christian journalism can have if he's good at what he does."
Kyle finds himself drawn to different "beats," and is not yet sure which direction he wants to pursue. "I love sports and politics, but because of specialization, it's hard to find a place where you can write about both of those things," Kyle said.
At the end of the day, he wants to tell stories.
"That's a lot of what I think current journalism is missing: the ability to tell a good story," Kyle said.
"Life is God's story, and it's made up of millions of little stories woven into the big picture. Those are the things I want to write about."
-------------------------------
Learn more about our Journalism program here!