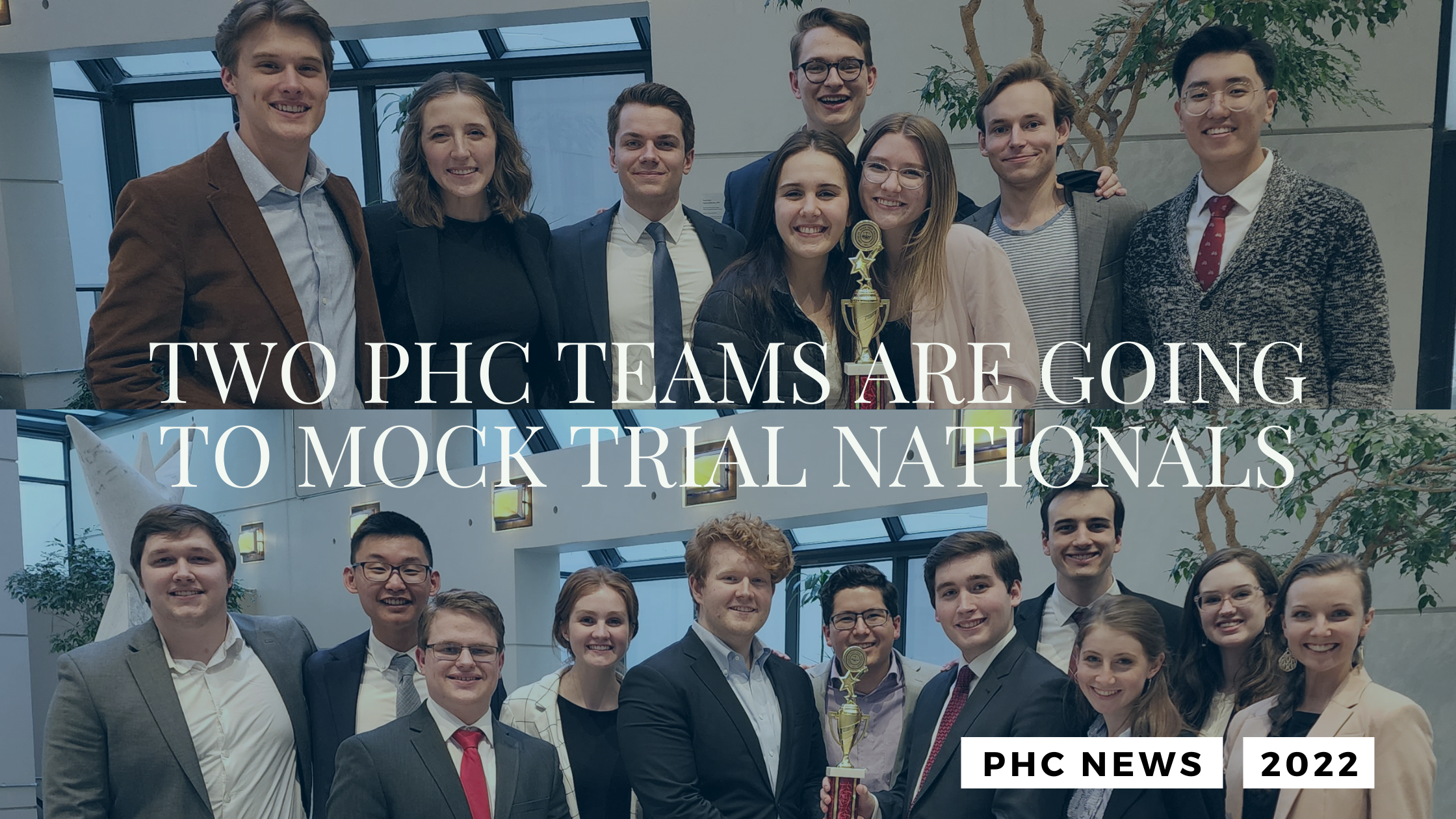 Both Patrick Henry College Mock Trial teams that competed at the Opening Round Championship Series (ORCS) tournament this weekend earned bids to the 2022 AMTA Mock Trial National Championship in April!
PHC was the only school in the Atlanta tournament to qualify two teams. Out of 69 schools to compete at ORCS this weekend, the only other school to achieve the same feat was University of Virginia in the Washington, D.C. tournament.

Team 1015 (Gold) earned the first bid to Nationals as the only team with a 7-1 record. Junior Nathan York earned an Outstanding Attorney award.

Team 1014 (Amber) earned the third bid to Nationals with a record of 6-2 and a Competition Strength (CS) of 18.5, tied for the second highest CS at the event. The Amber team barely missed second place by 1 point in the third tiebreaker of Opponents' Combined Strength (OCS). Team captains David Bainbridge and Benjamin Crosby both earned Outstanding Attorney awards.

A special thank you to the exceptional PHC mock trial coaching staff—director Sue Johnson, alumni Elizabeth Ertle ('15), Kyle Ziemnick ('20), Cooper Millhouse ('19), and Sam Johnson ('14)— all of whom were critical to the teams' impressive showing at ORCS.
Well done!
-----
PHC graduates have an unparalleled track record of success in debate, law, and government. Alumni have become state solicitor generals, argued before the Supreme Court of the United States, served in the White House in various capacities, and more.
Click below to read about forensics at PHC.