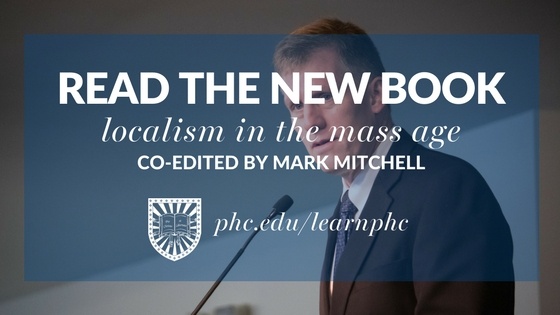 Chairman of the Patrick Henry College Government Department Dr. Mark Mitchell released his latest book, Localism in the Mass Age, this month.
"The conception, gestation, and birth of this book are framed by two great disruptions: the economic collapse (or near collapse) of 2008 and the presidential election of 2016, which featured Democratic and Republican candidates who were both spectacularly unpopular," writes Mitchell in the book's preface.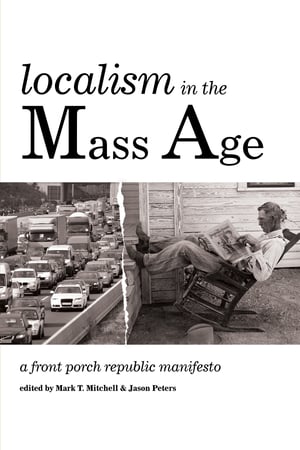 Mitchell co-edited the book with his colleague, Jason Peters, Professor of English at Augustana College in Illinois.
Localism in the Mass Age features a host of essays from Front Porch Republic contributors, exploring urban culture, politics, economics, art, education, the home economy, and more. FPR advocates, "that scale, place, self-government, sustainability, limits, and variety are key terms with which any fruitful debate about our corporate future must contend."
Mitchell teaches courses in political theory at Patrick Henry College. He is also the author of The Politics of Gratitude: Scale, Place, and Community in a Global Age and Michael Polanyi: The Art of Knowing, and he is co-editor of The Humane Vision of Wendell Berry. In 2008-2009, he was a fellow at the James Madison Program in American Ideals and Institutions at Princeton University.
---
Read more about PHC's prestigious faculty here or watch Dr. Mitchell's Faith and Reason lecture below...