Every great leader has a beginning. Unfortunately, those leaders are increasingly rare in today's commoditized education system where quantity, not quality, is king.
"We talked to business leaders and they told us that what they were seeing from traditional business programs was not really what they were looking for," said Dr. Michael Kucks.
That's why Patrick Henry College's Economic and Business Analytic Program (EBA) is proud to offer an undergraduate degree unlike any other in the nation.
Its unique combination of academic rigor, practical experience, and biblical principles is guaranteed to launch students toward a successful future in leadership. Already, PHC's graduates are thriving in organizations like Amazon, Google, Uber, Cisco, Wells Fargo, Northrop Grumman, Merrill Lynch, and CATO Institute, just to name a few.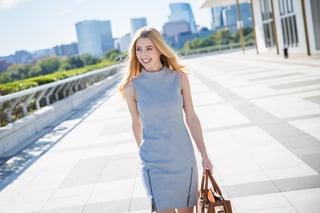 The program is specifically designed to send students into five influential fields, including executive leadership, entrepreneurial ventures, economic analysis, academic scholarship, and Christian ministry.
It's all predicated on the classical core. These broad-based, Christ-oriented classes provide students with secure roots as they make forays into the world of business analytics, applied economics, and advanced math.
Our esteemed faculty, experienced in the highest tiers of the executive, ministerial, and academic worlds, will guide students through the program with the utmost care. Take a look at their profiles here.
What makes the program truly distinctive is its diverse collection of rigorous courses including MBA-level electives, comprehensive market economics, Harvard business school case studies, and engineering-level mathematics.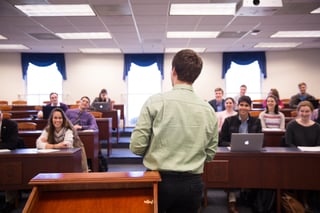 "It's not necessary for [EBA] students...just to want to be a business executive," added Dr. Kucks, who is the EBA program director at PHC, "You've got so many opportunities when you graduate with this degree, so many fields that are open to you, so many paths that you can pursue, and our students are prepared to move in any of those directions with an EBA degree."
At PHC, we believe leaders are built, not born. That's why the EBA program exists. It was intentionally crafted to equip students with all the tools necessary to become tomorrow's corporate executives, entrepreneurs, analysts, and leaders in ministry.
----
We recently created a brochure complete with all the program's details. Download it below to explore the program further, or visit the EBA website, and join us on this great venture to change the status quo in higher education!