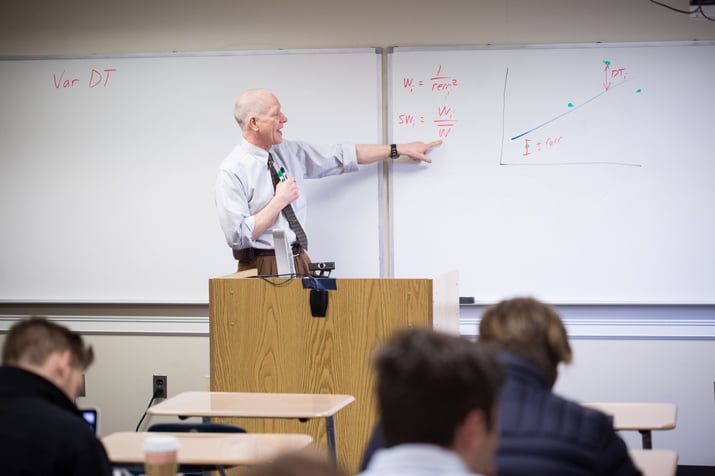 There are a few things you should know about PHC's newest major, Economics & Business Analytics (EBA). The first is that it's neither your typical economics nor business major.
While business has quickly become America's most common degree, PHC's unique program is built to stand out. Founders Magazine sat down with department head Dr. Michael Kucks and PHC's Executive VP and EBA Professor Howard Schmidt to find out why the program is anything but business as usual.
Founders: In June of 2016, The Atlantic ran an article about the crisis of the traditional business degree in America. There's been quite a bit of press like that in the last few years regarding lack of rigor in higher education generally and, in particular, undergrad business degrees. How do you both see the issue?
Michael Kucks: I think the issue is a big one. The problem is that many students are going to college for the wrong reasons. For many, the goal is simply to "get a college experience." That's a pretty low bar, and I think the numbers reflect that watering down of higher education as a whole. The business degree in particular can be a real focal point of that downward trend, and it's a trend that has created a herd mentality. It's been easy for colleges and universities to cater to that and not push for rigor.
Howard Schmidt: In traditional business majors today, there's simply alack of excellence and rigor. It's certainly not exclusive to business majors, but it's absolutely a major issue there. The rude awakening for students coming out of those watered-down programs is that business is incredibly complicated. If you're going to win as a business leader, you're going to have to understand strategy, marketing, manufacturing, how to build factories, interface technologies, and on and on. This is complicated, and too few business students graduate with a solid mathematical foundation that equips them to think analytically and break down and manage complexity.
Founders:

You both have extensive backgrounds in engineering , industry, and business leadership. From your experiences, what characteristics have you seen in your most successful young hires?
Schmidt: Before coming to PHC, I ran a quarter-billion dollar manufacturing and distribution business and had the chance to lead turn-around operations for many other companies. So I got to see and hire a lot of young talent. What I saw every day was our central need for true problem solvers. As a business leader, I'm not short on ideas. I need people who can get things done. Give me a graduate who can communicate effectively, demonstrate integrity, and think analytically to solve complex problems, and I'll show you a future business leader.
Kucks: I'd add that students who go on to be successful business leaders tend to have this combination of three things. The first is a can-do attitude — someone who sees a problem and isn't afraid to dive in, do the analytical work, and be part of the solution. The second is a solid work ethic. You can teach the technical skills, but you need to have that foundation. And the third thing is an understanding of both people and motivation. They know how to build good working relationships and accomplish things alongside others.
Founders: Three years ago you both played key roles in crafting PHC's Economics & Business Analytics program. Obviously, PHC has had remarkable success in areas like pre-law, government, and strategic intelligence. Why EBA, and why now?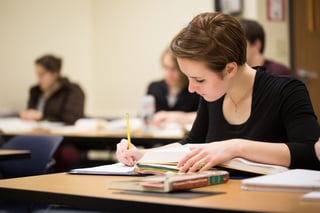 Schmidt: About five years ago, the college leadership was talking about next steps and growing the number of programs we offer. It's no accident that we've developed one of the nation's best pre-law and strategic intelligence programs in under two decades. But the natural question was, what's the next step? I was part of the EBA planning committee and during my research I decided to sign up for some Harvard Business School executive courses. What I found was remarkable: I was told flat-out at Harvard that the Ivy League graduate programs don't value undergrad business degrees. They just don't see them as rigorous. So we decided to design a different kind of program based on economics, with a heavy emphasis on mathematics and an integration of business principles and MBA-level classes. In the end, it's turned out to be very unique—there's simply no other program like it in the country as far as we can tell. Nowhere else at the undergrad level will you find a deep study of economics alongside rigorous mathematics and high- level, integrated business courses like we have here. We think it's going to be very successful in the end.
Kucks: The integration of those elements is really what makes EBA at PHC so special. A comprehensive foundation of economics; rigorous, engineering-level mathematics; and MBA-level business courses — we think it's a powerful approach for preparing leaders. I'll add too that we're not shy about being pro-free market, which is rare these days in academia. We make sure our students understand and grapple with all economic theories and structures, but we're pro-free-market.
Founders:

What's your hope for this new program? How do you see it equipping students for the future?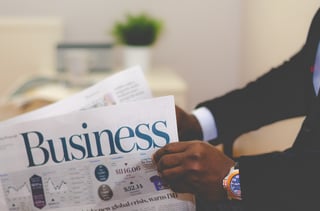 Kucks: We've designed the EBA program to equip students to excel at the highest levels in five main areas, as a part of any field or industry they choose: executive leadership, academic scholarship, entrepreneurial ventures, economic policy analysis, and Christian ministry. Sometimes you'll hear Christians say that business is somehow less spiritual. I have to tell you, here at PHC we don't think that's the case at all. Business is redemptive by its very nature. A good business is going to bring order out of chaos, creating something beneficial for a community, creating value in an ethical, sustainable way, and wisely managing limited resources. That's what good business leaders do, and it's absolutely a part of God's redemptive plan.
Schmidt: When I think about PHC, I think about "for Christ and for Liberty." A liberal arts education means an education worthy of a free man. We want to see our students become men and women that stand for Christ, love others, and do it in a way that is passionate, excellent, and innovative. Our heart's desire is that our students and alumni would love Jesus Christ with their whole heart and have the confidence, boldness, and bravery to stand for what is good and true. We think that being exceptional and innovative in the marketplace is an excellent way to do that.
———
We recently created a brochure complete with all the program's details. Download it below to explore the program further, or visit the EBA website, and join us on our venture to change the status quo in higher education!
Article courtesy of Founders Magazine.