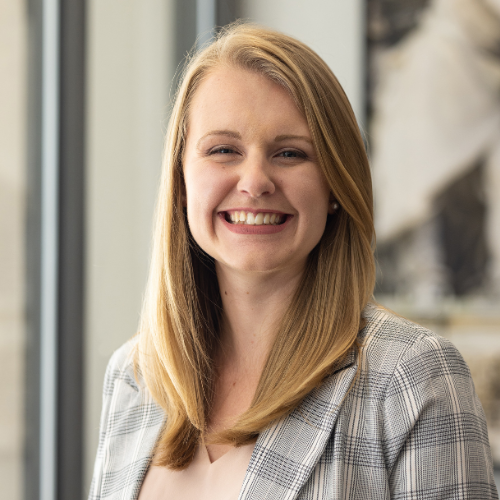 Following her graduation from Patrick Henry College, Alumna Anna Allen (Journalism '22) joined the Washington Free Beacon as an intern, now she is a full-time staffer.
"I got a tiny promotion to leader of my team of assistant editors, which basically means I'm the point person for my boss to communicate with. But I was encouraged that even after just a year they were pleased with my work and willing to give me more responsibilities."
Allen came to PHC intending to major in History but also had an interest in communications. "I wasn't sure what I wanted to do as a career, but I knew I loved connecting with people and had a passion for sharing the truth. I never thought I would become a journalist. But God knew better!" Allen said.
Through the encouragement of Dr. Les Sillars and much prayer, Allen joined an introductory journalism class to wet her feet. After just two weeks, Allen fell in love with journalism. "Dr. Sillars explained the role of journalist in a way I'd never heard or thought of before: He said, the aim of a good journalist is to 'see the world clearly and help others see it clearly.'" This includes analyzing our culture and writing about the topics that are important for people to know in an informative, educational, and inspirational way.
After declaring her major during her Sophomore year, Allen joined the Herald staff where she learned the basics of the newsroom (copy editing, writing concise articles, interviewing weekly) which are now the bedrock of her daily tasks at the Free Beacon.
For Allen, being part of the pilot season of Doubletake was the highlight of her time in the journalism program. Allen's episode assignment included interviewing persecuted Christians from Sri Lanka, Bangladesh, Iran, and elsewhere. "Their stories were so powerful and I was humbled to have the opportunity to speak with them and tell their stories," Allen commented.
Throughout the project, Allen recalled, Dr. Sillars gave each student direct and personal attention. "I learned so much under his teaching, and we all had a lot of fun together as a team."
Allen noted that PHC's journalism program didn't just teach her how to write well, but taught her how to listen to people, ask good questions, analyze world events, and put them in a broader context of culture. "It's a wonderful combination of practical skills (writing, graphic design, interviewing) and classical learning (analyzing worldviews in news articles, discussing ethics, exploring biblical objectivity, etc.). Stories, crafted with care, can have a profound impact on the way we think and live." She also pointed out that, for a Christian journalist, being able to analyze worldviews, culture, and ethics is essential in a world filled with secular partisan newspapers.
On a more practical level, Allen believes that Dr. Sillars' advice to pay attention to details is just as important. "Dr. Sillars drilled into our heads the importance of 'getting the little things right' in your stories (i.e. always proofread and double check your facts). You'll have more credibility to your reader and will certainly please your bosses if your articles are always free of typos, misspelled source's names, [and] factual errors. In an industry where credibility and trust are vital (and unfortunately very lacking), even the small things can set you apart."
"I think PHC's program stands out from a secular university's journalism program because it goes deeper than the practical skills. It teaches you what it means to be a Christian journalist, and how to understand the worldviews presented in news narratives and analyze them up against the authority of God's Word. How do we find the good, true, and beautiful while reporting on the evil and ugly world we live in? PHC's program helped me understand my vocation as a journalist, rather than just train me in the job of a journalist."
---
Patrick Henry College exists to glorify God by challenging the status quo in higher education, lifting high both faith and reason within a rigorous academic environment; thereby preserving for posterity the ideals behind the "noble experiment in ordered liberty" that is the foundation of America.