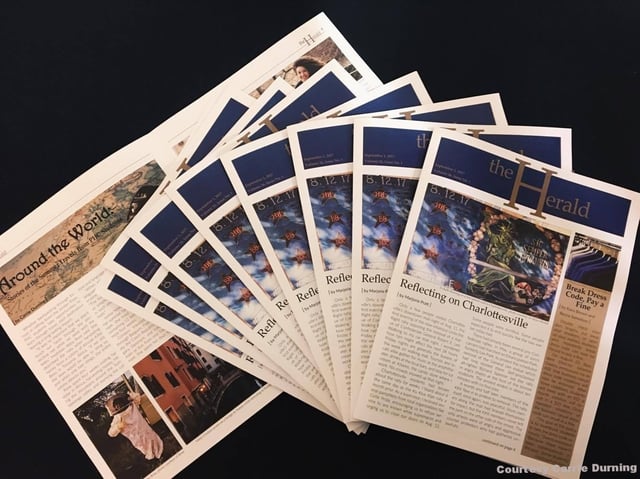 During the time of the semester that college students call "paper season," Patrick Henry College students perfect their papers with good grades in mind—and the possibility of being published in one of PHC's many journals.
History students can submit the papers they are most proud of to the Alexandria Historical Review. Journalism students can send their best features to student newspaper The Herald. Strategic intelligence majors can contribute to The Intelligencer, to name a few of PHC's student publications.
Being published boosts students' resumes and introduces them to the world of academia —getting them ready for the careers God is calling them to.
For example, The Intelligencer, a national security, intelligence, and international relations journal, chooses a theme each semester for their issue. Its last issue was on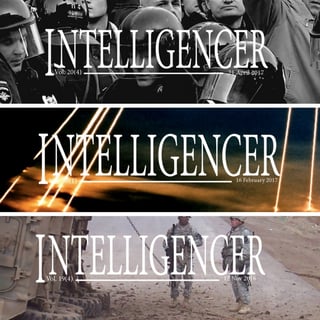 North Korea, focusing on things readers hear less about.
"I had a writer do an article about the human rights abuses by investigating prison camps, concentration camps, and the threat to South Korea," said senior Spencer Kolssak, publication manager. "We are looking to provide that extra analysis that people haven't thought of that may be of value to broadening their perspective on the issue."
The journal began in 2007 and has collected over 100 subscribers.
The Alexandria Historical Review has also looked into widening its effect by reaching out to other Christian colleges for submissions. The editorial staff wishes to make the journal more competitive and expand viewership by increasing submission. Less than a quarter of the submissions will be published.
"Hopefully that stokes the competitive fires of PHC students instead of deterring," said editor Nathaniel Mullins, a senior.
While the Review is only in electronic form right now, Nathaniel hopes that interest from other colleges will help fund a paper version.
Aspiring lawyers can contribute to the PHC Undergraduate Law Review. Started by senior Thomas Siu two years ago, the review now produces two issues per academic year. The review helps students hone the knowledge gained by participating in forensics events and studying constitutional law into skills used in a career in law. Because the work is comparable to what's done in grad school, it gives students an advantage in applying to law schools.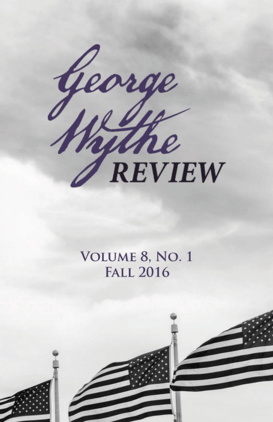 The George Wythe Review is a big focus of the American Politics & Policy program, which prepares students to work in politics on the state and national levels. Produced in partnership with the Intercollegiate Studies Institute and the Leadership Institute, the Review is stocked by other college libraries.
Each semester, the students published in the Review get the chance to discuss their topic at a symposium attended by students and faculty.
"We attempt to focus on treating students as up-and-coming scholars," said Review editor and senior Christian McGuire. "So, we hold ourselves to a very high degree of conforming to normal practices in political science research."
--------------------------------------------------------------------------------
Reporting courtesy of PHC's The Herald.