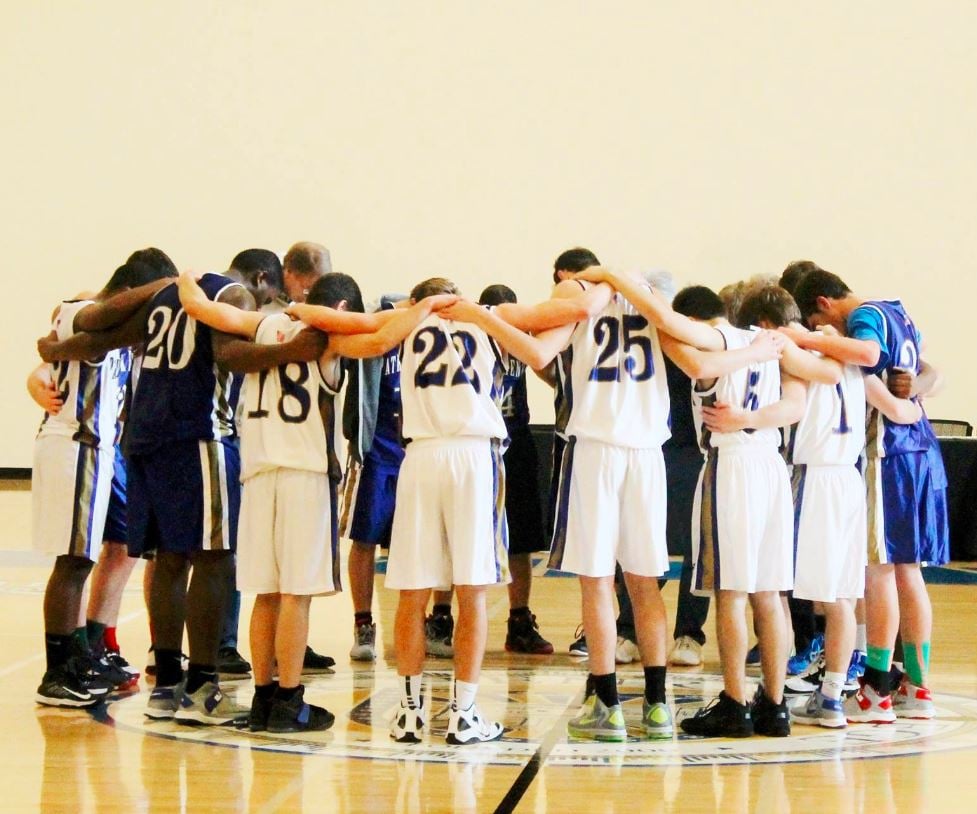 The Intramural Sports Commission of Patrick Henry College's Student Government invites you to the second ever faculty vs. students basketball game.
When: Saturday, August 26th at 6pm. Barbara Hodel Center Gym.
The faculty will be coached by the honorable Dr. Frank Guliuzza. Notable all star faculty players include: Dr. Mark T. Mitchell, Dr. Leslie Sillars, Dr. Matthew Roberts, Executive Vice President Howard Schmidt, Director of Admissions Stephen Allen, Vice President of Advancement Tom Ziemnick, Development Officer Ryan Gilles, New PHC Men's Basketball Coach Jeff Blizzard, HSLDA Attorney Dan Beasley, Admissions Counselors Aimee Stauf and Stephen Pierce, and resident director Stanfield Crocker. Also worth mentioning is the faculty's chief cheerleader: one Dr. Michael P. Haynes. He will be in the stands gettin' the people goin'.
Yes. All these fine individuals signed up to take on the students in a game of basketball. Yes. This is your chance to humble your professors before they humble you this semester. And yes. You have time to take a break from reading the Epic of Gilgamesh on the first weekend of school to have some epic fun. After all, a good classical liberal arts education not only aims to improve the mind and soul but also the body.
So join us Saturday evening in the PHC gym for a clash of generations that will be remembered for generations. Admissions fees are only $3 to watch the game and $5 to play the game against the faculty on the basketball court. Money will be collected at the door. All proceeds will go to support PHC athletics. Please RSVP by Thursday evening (8/24) to join the student team. Send RSVPs to wbock052@students.phc.edu
Wear navy blue to support the students. Wear white to support the faculty.
Originally published on Facebook by William Bock.