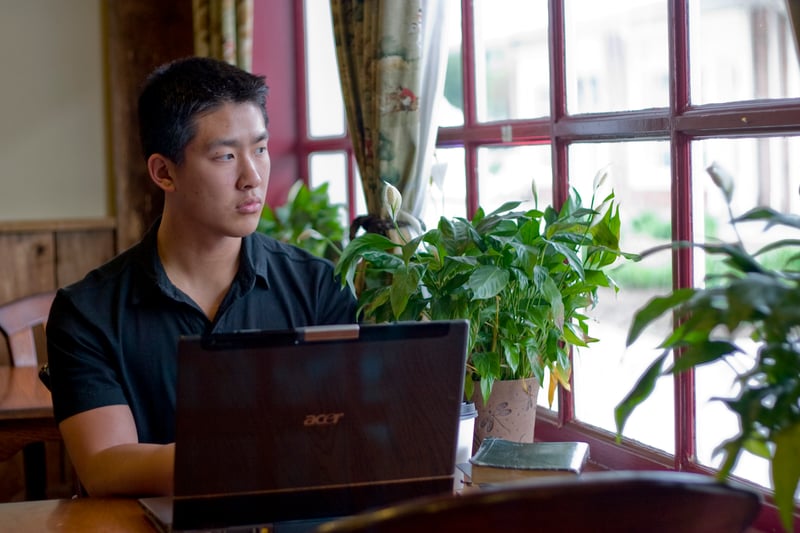 "Apply now" ads and cool graphics can fill your screen all day long, but what does Distance Learning look like on a personal level? We took the initiative to answer that question. We asked prior Distance Learning (DL) students to give their stories so YOU can get a glimpse into every day DL life.
One previous DL student is Willie Deutsch. Part of the early crew of DL learners, Willie participated in the program in the 2006-07 school year. Another online student is Jason L., taking classes from the Fall 2011 through Spring 2013. He completed his online education during his Junior and Senior years of high school.
So what did they say?
Both students noted how easy the program was to adapt to their personal schedules. Willie stated, "I enjoyed being able to get classes done in advance and the self-paced approach." Other than the few dedicated class times, Jason was able to change his workload based upon his personal schedule. Both agreed that DL ultimately was the perfect way to prepare them for college.
Did the classes actually help?
For Jason, taking the College-Level Writing class taught him how to write an acceptable college paper. "I historically had been a good writer," Jason said, "but that class forced me to break several bad writing habits and enabled me to face the next semesters prepared for writing college-level papers."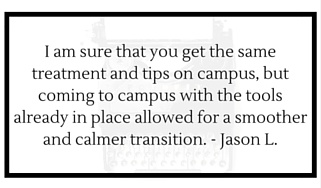 Aside from the educational benefits, the classes also improved Jason's time management skills. As Jason managed a full schedule outside of classes in addition to all the class work, Jason was forced to start learning time management before he had to worry about the throes of campus life.
What was the community like?
Willie describes the DL community as close knit and tight. Whether it was message boards or Skype, they had plenty of time to get to know one another and have a grand time. "Among our group of students," Willie said, "there was a definite sense of community. It was definitely a community that remained good friends throughout our time at PHC. We even had two couples get married out of that group!" Jason also noted that the DL community tends to grow stronger when the students arrive on campus. There is a group of online learners who enter as sophomores, a unifying aspect to all the DL students.
Do they recommend the program to students?
Willie definitely recommends the program to other online learners. Willie notes that DL is especially helpful to knock out classes before arriving on campus, giving yourself more time to focus on rigorous workloads. Jason recommends the DL program because it allows students to have the rich education of PHC while still remaining home and being grounded in reality. Jason believes that "when you are in DL, you are able to experience life outside of the small community of a college and are able to gain life experience as well as academic experience."
What will your Distance Learning story be?
Click here to read more about the awesome advantages of Distance Learning!