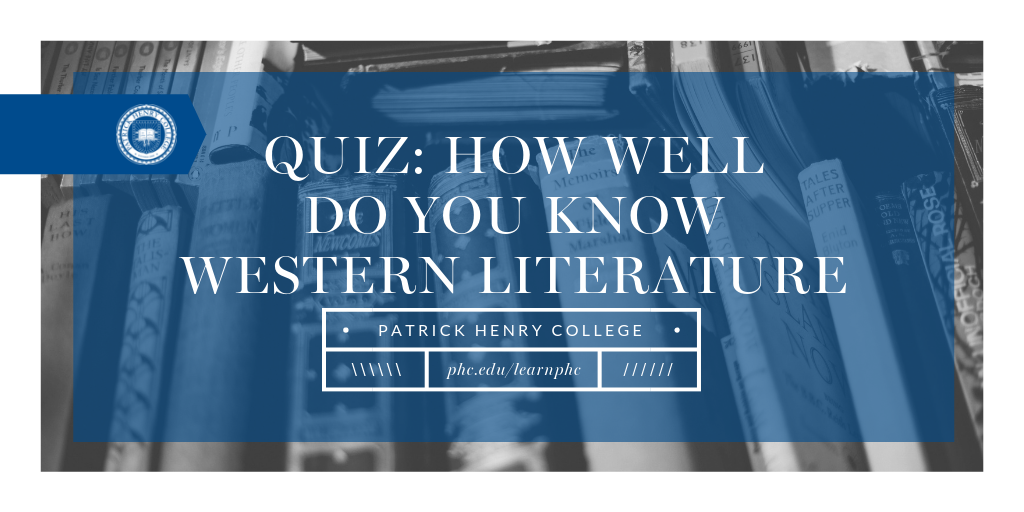 So you're a reader? Or maybe you're just good at spark notes. Either way, test your knowledge of Western Literature here (and share your score)!
All questions were provided by Dr. Cory Grewell, Professor of Literature at Patrick Henry College.
-----
Click the button to check out The Vessle, Patrick Henry College's student literary journal...