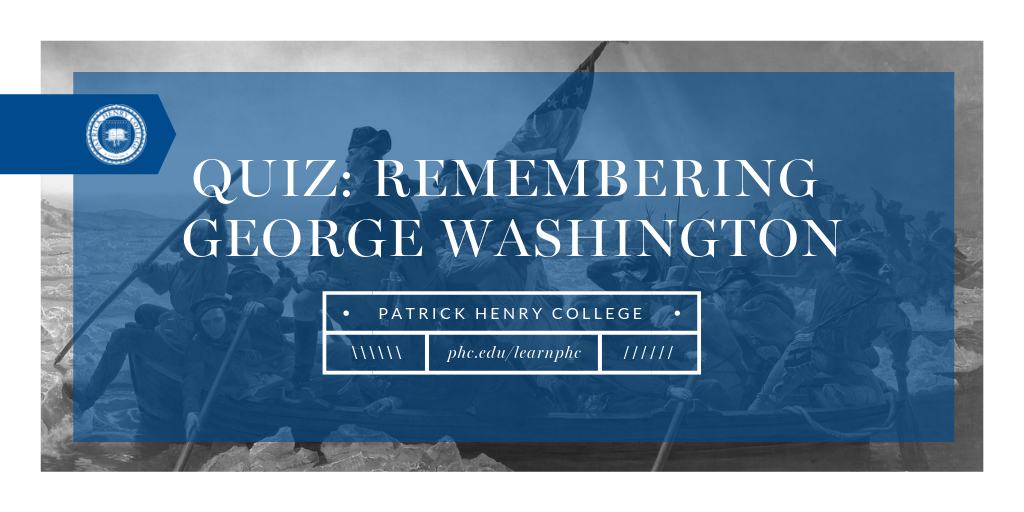 Today is George Washington's birthday! Join us in celebrating his birthday by learning a little more about America's first president.
If you're interested in celebrating more actively, explore Alexandria's annual parade. To read more about Washington's life, accomplishments, Mount Vernon's website offers a host of intriguing information.
Talk to a student majoring in history at Patrick Henry College...