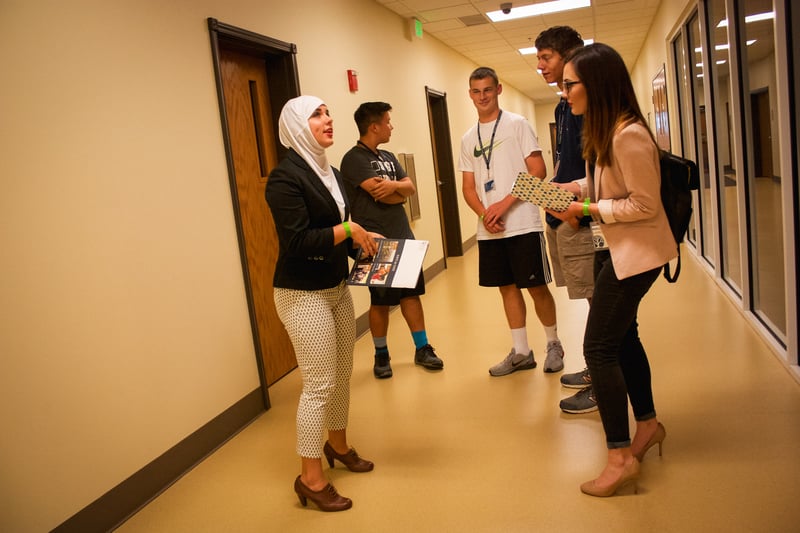 Your high school years are some of the most formative years of your life. The habits and opinions you develop can shape how you think about different issues. Now is the time to be intentional about what you believe.
Want to know why? Read about three advantages to learning more about various worldviews in your high school years:
1. It helps you understand different viewpoints.
Whether reading passages in an SAT, finishing books for your AP Lit class, or learning about current events, understanding the underlying worldviews will give you important contextual information. You can understand an author's argument if you can identify what she or he believes about the world. A novel's choice of an unreliable narrator makes more sense in light of the author's belief in human nature. A governmental policy will be more understandable with the knowledge of the political ideology of the political actors.
2. You'll learn how to defend what you believe.
Without understanding opposing views, you won't be able to defend your own worldview. How can you defend Christianity without understanding the mindset of an unbeliever? What is the difference between a pantheist and an atheist? Where does morality come from? Understanding other worldviews will help you answer questions that your friends who disagree with you might ask!
3. Answer important questions for yourself.
Studying worldviews forces you to address some key questions. What makes something right or wrong? If God is really good, then where does evil come from? What does success really mean? How can you incorporate God into everything you do? These are important questions that you might be beginning to ask. Now is the time to start thinking about those questions; studying a biblical worldview will help you answer those questions.
Interested in learning about different worldviews with other teens from all over the world? Consider coming to our Worldview and Leadership camp! For more information, check out our teen leadership camp description and sign up today!
PHC President Jack Haye will be leading this camp from July 2 - 8.