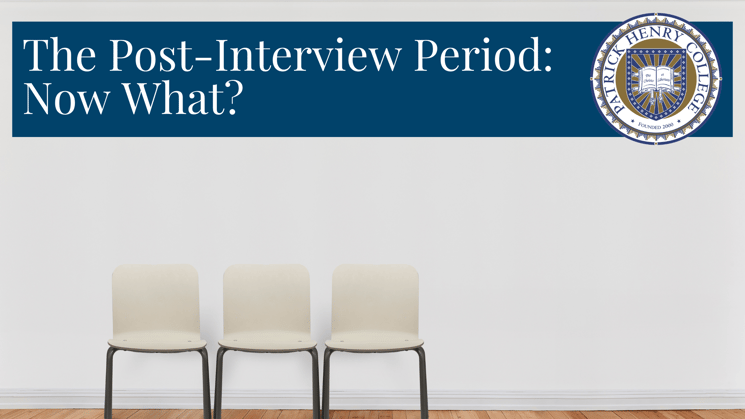 You have turned in your resume, written a cover letter, and completed the interview: what is next? It is not time to sit down and wait, there is still one more opportunity!
Here are a few tips to make one last good impression on your interviewer during the post-interview period.
1. Send a follow-up email the same day, or at the latest, the following day.
It may seem simple, but sending an email to your interviewer thanking them for their time is a nice to way to remind them of who you are and what you talked about. An example might be, "Thank you for your time today. I enjoyed discussing (fill in information). I look forward to hearing from you soon."
2. Send hand-written thank-you notes to the person who interviewed you and anyone else you came in contact with that day.
This may seem redundant, but a handwritten thank-you note (as it applies) is so rare today that it makes a great impression. If you were interviewed by multiple people, be sure to send each of them a card. While you are at the interview, collect their business cards or make sure you have the office address before you leave. Do not spend a lot of time writing them. Instead, write three to four sentences expressing your gratitude and pointing out either an interesting question or something you talked about with that person.
3. Be prepared for a follow-up phone call or additional questions.
Depending on the job, you could be called back for additional interviews, which could either be in-person or on the phone. Take time to think back through the interview and what questions were hardest for you to answer and what the interviewer focused on the most. These topics could be brought up a second time. Additionally, you should take the time to prepare and present yourself professionally (even for the second interview!) as you may be interviewed by an entirely different person.
Remember, the post-interview period is an opportunity people often miss. With these three easy steps, you will be prepared for whatever may come!