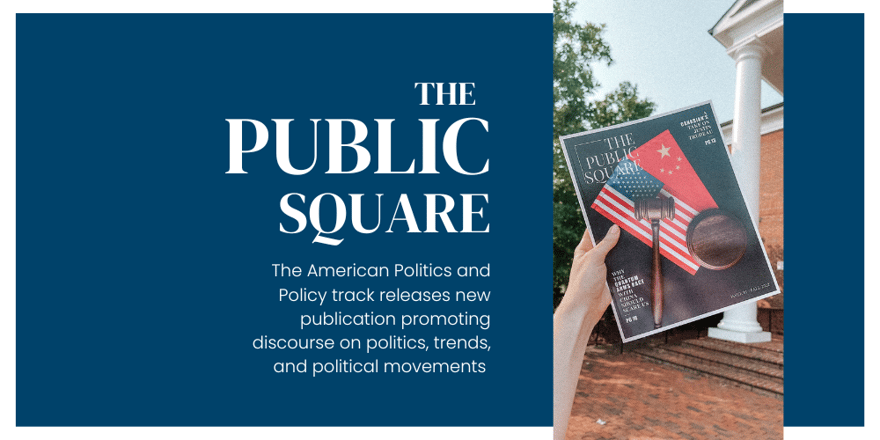 Patrick Henry College's American Politics and Policy Program recently released its newest publication, The Public Square, which exists promote discourse on politics and its integration with worldview by facilitating the exchange of ideas about policies, trends, and political movements.
"When we take stock of society, we see how political discourse has become toxic, infected by sound-bite culture, mired in hyperbole, and stymied by tech giants who curate which opinions and 'facts' should be allowed in the marketplace of ideas," founding editor Cole Reynolds said.
This picture of public discourse is bleak, Reynolds admits in his editor's letter in the publication, but The Public Square was founded as an opportunity to help fill this breakdown in public discourse.
The six articles featured in this publication touch on the importance of voting as a young conservative, the purpose of the Section 8 rent subsidy program, the politics of Covid and the importance of fulfilling our duty to live well, a Canadian's take on Justin Trudeau, why the quantum arms race with China should scare us, and the importance of an independent judiciary and the doctrine of judicial review.