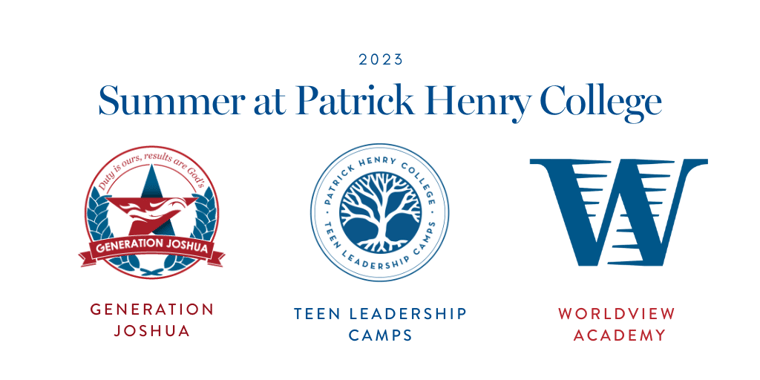 We couldn't be more excited about this year's "Summer at Patrick Henry College!"

If you're a teen looking to grow both spiritually and academically this summer (and have fun doing it too), PHC is the place for you. There are three separate organizations offering camp programs over seven weeks this summer: Patrick Henry College's Teen Leadership Camps, Generation Joshua's iGovern, and Worldview Academy's Leadership Camps. Check them out!
Weeklong camps running June 18-July 15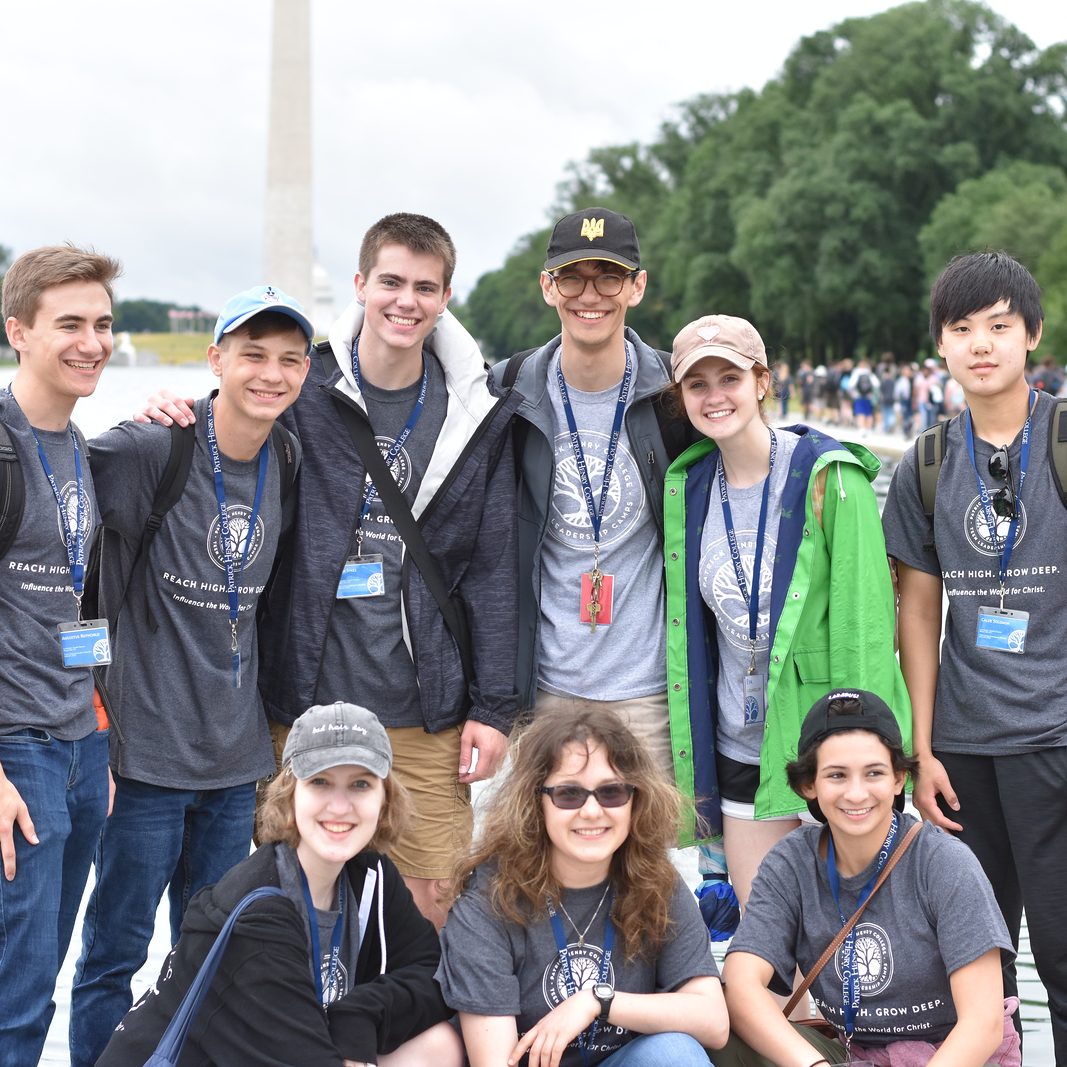 Come prepared to learn and be stretched! Teen Leadership Camps are designed to help you grow spiritually, academically, and socially. Our chief goals are to help you thrive and grow as a Christian and a leader while experiencing the joy of Christ on this PHC campus. To that end, our slogan is Reach High, Grow Deep, Influence the World for Christ, and we hope you leave prepared to do just that.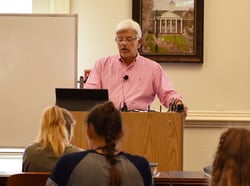 Use this summer to build lasting friendships. Have interactive discussions with students across the nation and delve into summer alongside us. Deepen your relationship with Christ in a biblically-centered environment. Engage with Scripture in our daily chapel sessions, morning devotions, and with the counselor team. Learn to cultivate wisdom by attending class sessions taught by PHC's world-class faculty & alumni, engage with like-minded peers, and gain exposure to college-level coursework.
From Multi-Media Journalism to Leadership & Worldview, or any of the 11 camps offered, students will not merely increase their knowledge of truth, but will refine their ability to reason biblically and pursue wisdom.
Teen Leadership Camps welcome students ages 14-18.
July 16-22 and July 23-29
On the beautiful campus of Patrick Henry College, you will learn what leadership means. Here's how Generation Joshua describes iGovern:
At iGovern East, you are given the opportunity to change the course of our nation, to write legislation that will make our nation greater, to further your agenda, and to pass your party's bills. All this happens in the midst of a tumultuous presidential election in which you must raise money and rally support for your candidate.
In a place of both light and dark you will draft and debate legislation, form alliances, and develop friendships that will last. You will learn what leadership means, participate in team games, develop an understanding of Congress, and make your mark in the iGovern experience.
At iGovern Statecraft, you will spend the week as an official of the Executive Branch, a world news journalist, or a foreign ambassador.

As a U.S. official, you will be entrusted with the United States foreign policy, our diplomatic, intelligence, and military resources, and a very sticky international crisis. You can also choose to represent a different nation. Delegations will be attending an international summit where they will be tasked with competing priorities and agendas from their respective homelands. Journalists will hold all parties accountable and make sure the people are informed as to what is happening and how it impacts their lives.

During a week of highly detailed simulation and in-depth instruction, you will test current ideas, consider new approaches, and come away with a much deeper understanding of the affairs of nations. You will learn what leadership means, participate in team games, and develop lasting friendships with your fellow students and counselors.
GenJ's iGovern East welcomes students ages 14-19.
July 30-August 4
This August 2023, Patrick Henry College is honored to host Worldview Academy Leadership Camp for the first time ever! Worldview Academy challenges you to come prepared for the best week of your life! Here is how Worldview Academy describes its summer camp program:
Leadership Camps offer students an immersive, one-of-a-kind experience full of learning, discipleship, and spiritual formation. Students build lifelong relationships with other teens based on a shared historical, biblical faith.
The three key components of the camp experience are instruction, discipleship, and formation. You will spend hours every morning and evening with the Worldview Academy faculty, engaging with lively multimedia lectures that challenge you to think in a more profoundly biblical way. Then you'll engage with your small group, led by a college-age staffer a few years farther down the path of faithfulness, a role model who will help you work through what you're learning and apply it. Throughout the week, you will experience spiritual formation through daily quiet times, and you will gain real-world experience through leadership and evangelism practicums.
Worldview Academy Leadership Camps welcome students ages 13-18.
We hope you or a teen in your life has the opportunity to be enriched this summer in any of these three world-class programs. The conviction that we all hold in common is that staff and faculty of these programs seek to equip campers with a biblical worldview—a strategy for thinking about the culture in a Christ-honoring way.
---
We look forward to seeing you this Summer at Patrick Henry College!