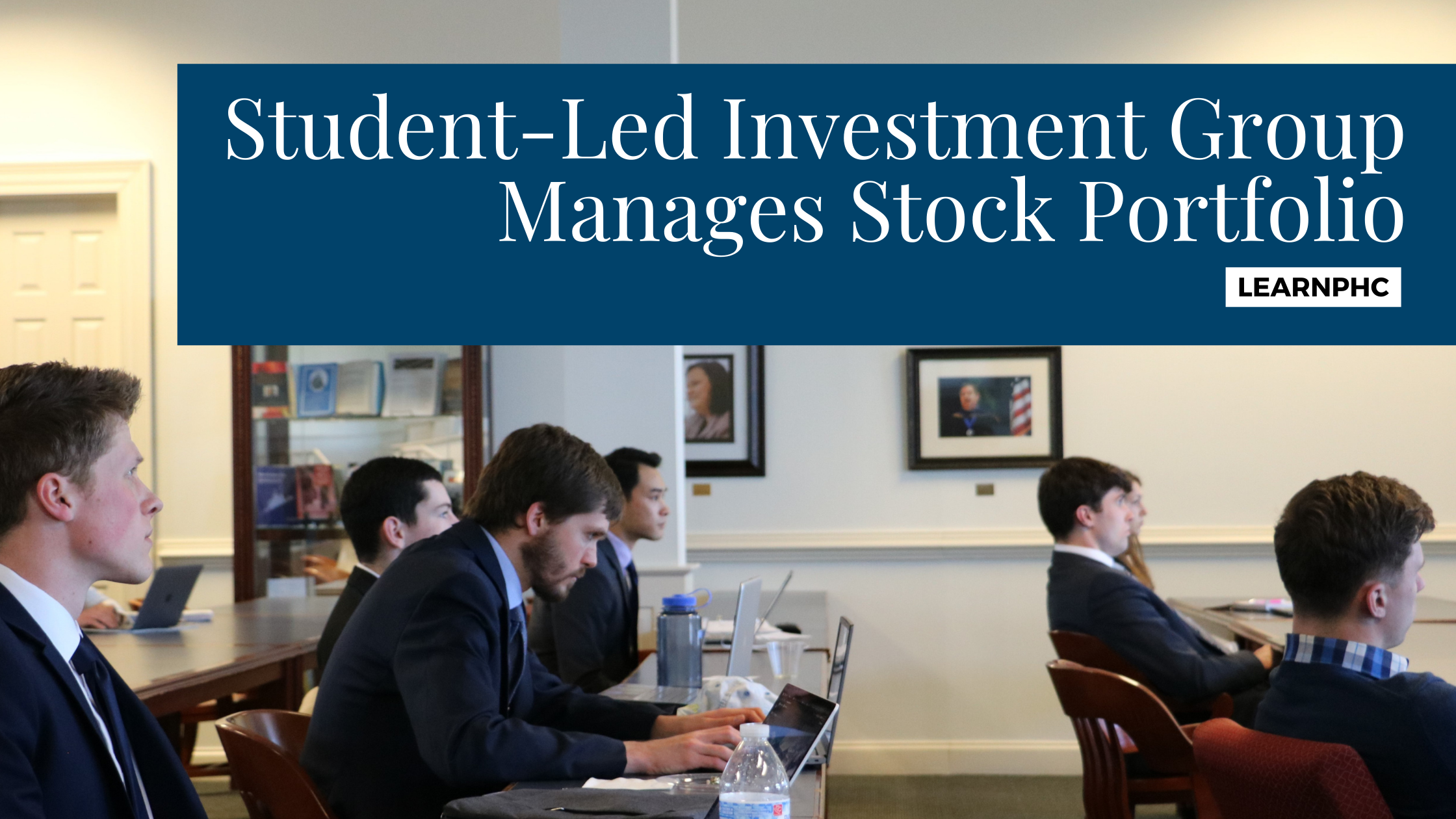 The Economics & Business Analytics Investment Group, known around campus as the Patrick Henry Investment Group (PHIG), is a student-led program that manages a college-owned stock portfolio. Economics & Business Analytics students started this program in hopes to expand student body interest for the major and to grow business students into well-equipped future leaders in investing.
Vice President Howard Schmidt encouraged upperclassmen EBA majors to create the program around a year and a half ago. The unofficial announcement for the group was in the Spring 2021, which gathered leaders in the major to work on the group over the summer.
The goal of this project was to create a training program that equips EBA students to be resourceful investors. The group has appealed to students as well as sponsors, who have donated $80,000 to the group because they support the vision of future leaders becoming well-equipped to manage such a crucial part of investments.
By managing a college-owned portfolio, the students are able to "stock pick," or research companies. Training includes researching companies' weaknesses to ensure that the program does not risk loss because of similar vulnerabilities. This diversification is a basic approach to provide a safety measure for the investment.
EBA students attending the 2022 ENGAGE investment conference hosted by PHIG.
The four divisions of the training program include an introduction to basic strategies for investment, how to conduct a financial statement analysis, how to differentiate a weak business from a strong one, and how to create a financial modeling spreadsheet to get a better sense of the fair price of a stock.
These categories were divided among four senior analysts. The students developed their own training models and prepared presentations over the summer of 2021. Once the group returned to campus, they presented their work to VP Schmidt and officially announced the beginning of the program.
Each of the students involved in leadership has reaped different rewards from this group. For senior Tyler Dunning, the opportunity to train young EBA majors is representative of God's faithfulness. Because the students worked independently during the summer, it required a great deal of self-discipline to create compelling presentations and schedule efficient training plans.
Sophomore Josiah Kitching is thrilled about the opportunity to learn more about managing a portfolio and advancing alongside his co-workers.
"I hope that PHIG grows and attracts recruiters from top firms to PHC and helps make PHC students more competitive for positions at top firms," said Kitching.
Sophomore Inge Washburn, who decided to participate despite being new to professional investing, considers this challenge an investment in her future. Washburn loves PHIG because she finds both practicality in the work and a sense of community in the program.
PHIG currently has 28 members and hopes to expand this number as the program develops.
"[PHIG] is flowing so well because everyone is giving it their best," Washburn says.