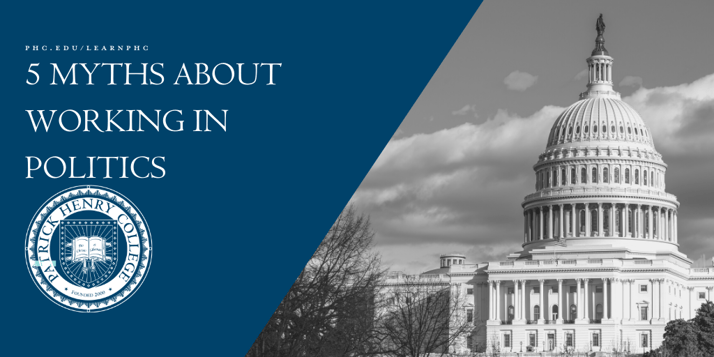 I've worked in politics throughout my professional life.
Like every nerd, I studied political science at university, sat on the debating club and the politics club, and interned during my vacations.
My goal was to go work for a politician, then become one. That's all I knew of political careers because I was unaware of the tremendous variety of opportunities.
Instead of working for a member of the British Parliament as I had intended, I now live in Washington, D.C., and work for the Leadership Institute, a nonprofit created to increase the number and effectiveness of conservative activists. Far from working for a politician, I discovered a huge network of nonprofits who advance conservative principles on an international scale.
Whatever your career ambitions, take a moment to read over the following five misconceptions of working in politics:
1. "I have to live in Washington, D.C."
You don't have to. If you have considered working for a politician but prefer to stay in your home state, you can work for the state legislator or governor's office.
If you're thinking about the nonprofit sphere, there are plenty of options. Organizations like the State Policy Network offer numerous opportunities to research at the state level in one of their affiliate think tanks, and organizations like Americans for Prosperity offer the chance to work on grassroots campaigns across the country.
[Related post: What should I do during a day in Washington, D.C?]
2. "But I won't make any money!"
I'll level with you here: you're unlikely to earn six figures in politics unless you become president of a nonprofit or Chief of Staff on the Hill.
But the salary isn't bad, and there's often a lot more chances to move up at a younger age. Most people who complain about political salaries compare it to the private sector. You're not going to make investment banker money, but you'll do just fine.
[Related post: Why money matters if you're a student]
3. "It's not relevant to my degree."
There's a vast variety of different roles in politics, and it's not all campaigning. Political organizations require expertise in every field you can imagine; they need events staff, fundraisers, social media experts, communications and digital staff, lawyers, and more.
Politics is your opportunity to apply your skills to a cause you're passionate about. Figure out where your talents lie, and I guarantee there's a way you can apply them to a career in politics.
[Related post: 4 Questions to Consider When Choosing a College]
4. "I'm too young to work in politics."
Talented young people are in high demand right now. Even if you are still in college, organizations like the Leadership Institute, Turning Point USA, Young America's Foundation, Young Americans for Liberty, and others recruit and pay field staff.
At the entry level, there's a high turnover of staff as graduates enter and move up the ranks. Job boards like conservativejobs.com are a great way to identify new opportunities.
[Related post: How to Succeed as an Intern]
5. "It's too late for me to get involved with politics!"
This is a widespread misconception. Even if you're not thinking about a career in politics right now, you'll still be able to apply your skills from another industry later on. I meet countless professionals who enjoy their work but want to use their talents to contribute to a cause they're passionate about. Don't think that because you aren't going into politics straight out of college, you've ruled out the opportunity forever.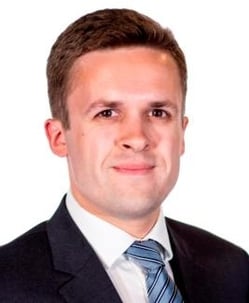 Ben Woodward is the Programs Coordinator at the Leadership Institute. Prior to working at LI, he studied Political Science at the University of Birmingham in the United Kingdom, and he worked for a number of British Members of Parliament. In his spare time, Ben enjoys traveling, cooking, and fitness.
For one-on-one career advising, contact the careers team at the Leadership Institute by calling 703-247-2000.
---
Looking for some way to spend your summer? Check out our Teen Leadership Camps!