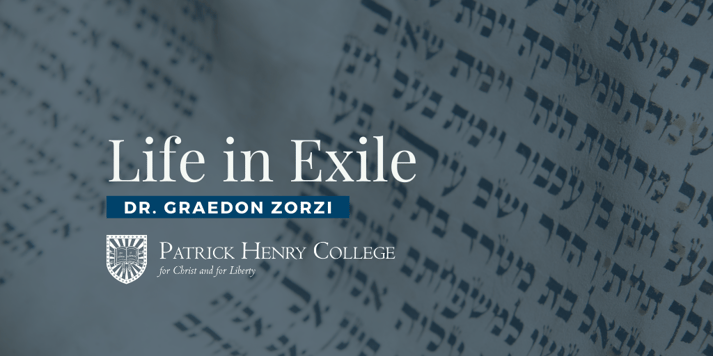 In light of God's holiness and life in exile, what should we think? What should we do; what is our task? What should we hope for?
In this 3-part lecture series by Patrick Henry College, professor of theology and philosophy, Dr. Graedon Zorzi, discusses our moment in history—our cultural and social moment. He expounds on the answers to three fundamental questions that mankind asks: What can I know? What should I do? And what may I hope?

Part 1: The Exile Continues
Part 2: The Welfare of the City
Part 3: Hope in Exile
-----
Learn how PHC stands apart from other Christian liberal arts programs.
Patrick Henry College exists to glorify God by challenging the status quo in higher education, lifting high both faith and reason within a rigorous academic environment; thereby preserving for posterity the ideals behind the "noble experiment in ordered liberty" that is the foundation of America.