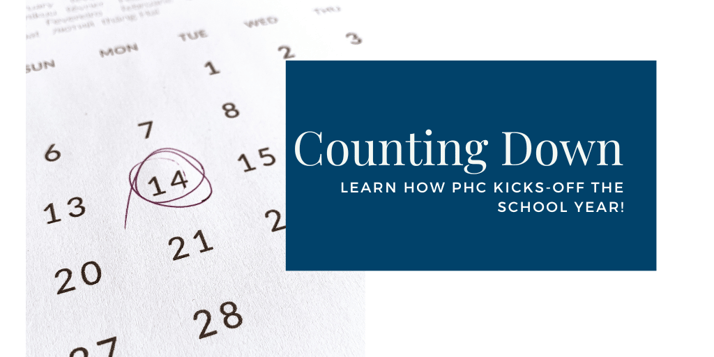 Our campus will come alive in just 4 days as the student body begins to return for the school year! If you are an incoming freshman, we are very excited to help you begin your time here at PHC. If you are a returning student, we can't wait to hear what you have been doing during the summer and what you hope to do in the coming school year.
Read on to see the events leading up to the first day of classes. Let the countdown begin!
New Student Move-In and Orientation

Incoming freshmen and their families will arrive on campus first. It is a day dedicated to moving in and getting to know new roommates. The second day is filled with lectures, Q & As, and community-building activities.
Read what else is in store for you here! (What to Expect at New Student Orientation)
Fall Retreat

All students gather for a two-day retreat for a time of worship and a guest lecturer. Wings sit together at tables and enjoy good food and fellowship. Sometimes faculty will join in at the tables!
The Fall Retreat is meant as a time to dedicate the semester to the Lord and help students to have a fresh mindset going into the semester.
Bears' Den Night of Worship

On the Saturday before classes start, Resident Assistants lead students in a time of worship at sunset on Bears Den Outlook, just fifteen minutes from campus. Together, students sing hymns, read Scripture, and pray together.
First Day of Classes

To kick off the semester, a special Convocation service is held during Corporate Chapel where professors wear all the collegiate regalia. At the end, students will often head outside to take photos to commemorate the day.
We look forward to seeing all our students soon!
----------
Learn how PHC stands apart from other Christian liberal arts programs.
Patrick Henry College exists to glorify God by challenging the status quo in higher education, lifting high both faith and reason within a rigorous academic environment; thereby preserving for posterity the ideals behind the "noble experiment in ordered liberty" that is the foundation of America.