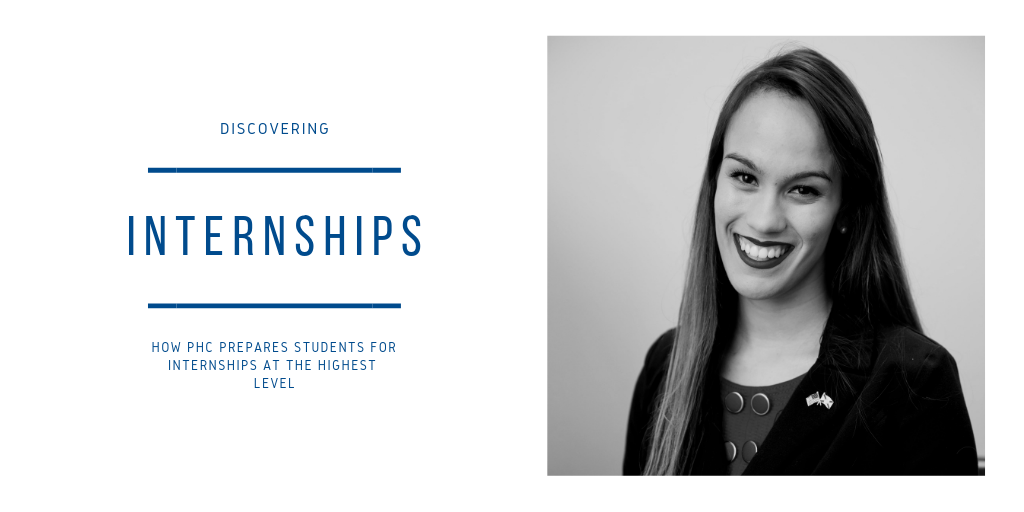 Esther Katz was on the phone ordering coffee and pastries for her office's Coalition meeting. She was interning for the Ethics and Religious Liberty Commission, a political advocacy arm of the Southern Baptist Convention, in her senior fall semester of 2018. Katz had received RSVPs from members of the Heritage Foundation, Catholics for America, and other members of high-profile organizations for this meeting. Her job was to facilitate the meeting, overseeing every detail right down to greeting the guests. Katz was not just your average coffee-runner-intern; she was the official representative of the ERLC and helped manage their entire office.
[Related Post: A Capitol Hill Summer: In the World but Not of the World]
Facilitating meetings was only a portion of her responsibilities. Katz's first assignment was to draft a letter to the Romanian government supporting a constitutional referendum they were holding on having a traditional definition of marriage.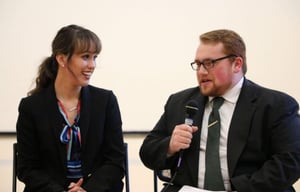 "The work was very high profile," Katz said. "Interns were genuine contributors to the team."
Her second assignment was researching and gathering information for the ERLC's Special Consultative Status with the United Nations. Every five years, a country comes under an audit of the human rights situation within the country to find out if the country under review is pursuing human rights. During Katz's internship, the country under review was North Korea. The process consists of the ERLC submitting recommendations to Member States of the United Nations, and then those Member States submitting those recommendations to the country under review.
[Related Post: Apprenticeships: Why We Need Them & How To Get One]
"I was looking at all the previous recommendations from countries regarding the issues [the ERLC] cares about that had been made for North Korea, and then synthesized them. For example, 'North Korea needs to close their Prison Camps.'"
Katz's supervisor would go through her results and decide what the ERLC wanted to officially recommend. Katz and the three other interns in the office were responsible for the phone, meaning they had to take every message that could be someone from the Hill or a Baptist churchgoer calling and asking about politics. They had full freedom to speak for the ERLC.
Katz knew the PHC's education was helping her in every instance.
[Related Post: Kayla Schleining's Internship with the San Francisco Police Department]
"They treated us like coworkers and not like interns—we had the timelines for coworkers," Katz said.
She also had to write and research fast, as the internship was research-concentrated. One assignment Katz received required her to create a list of top 10 attorneys that worked with a specific issue. Katz had to research and organize a list of capable candidates and submit it to her supervisor.
"Without PHC I wouldn't have been able to do that so fast or so comprehensively," Katz said.
Skills that Katz acquired in PHC's forensics program helped her while she visited every congressional office to represent the ERLC. She was able to articulate and affectively advocate the ERLC's ideas.
One intern frequently joked to Katz, "Oh of course you know that, because you go to PHC." Katz said the intern didn't know the school at first but learned it quickly.
"This internship gave me real world experience under real world timelines and expected me to produce real world work," Katz said. "I was able to do this because of the analytical and communications skills PHC has provided me."
Today, Katz is the student body president at Patrick Henry College.
---
Learn more about Student Life at Patrick Henry College...