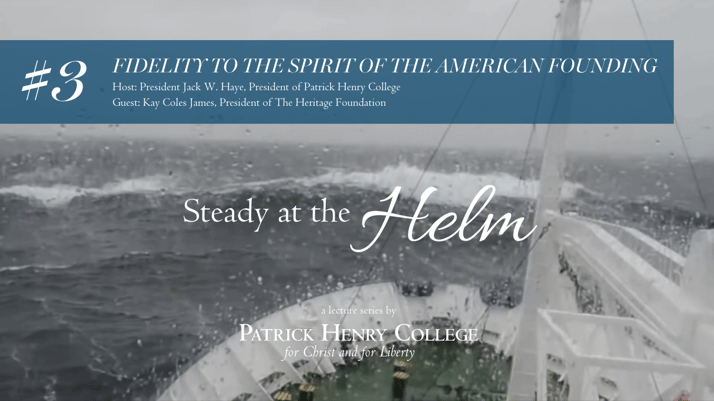 The leaders who drafted the Declaration of Independence and the Constitution of the United States of America believed that we have certain inalienable rights that have been endowed by our Creator.
[WATCH: The second video in this series "Power Versus a True Spirit of Freedom."]
These transcendent norms stand in contrast to the understanding of "rights" and "liberties" that are so frequently weaponized today. We don't have to look far to see the impact of leaders who are swayed by the ever-changing whims, definitions, and rhetoric of the day. Principled leadership and moral courage are needed now more than ever. Those are the kinds of leaders we are preparing at PHC. 
Today's segment also includes an excerpt from a 2013 interview with Kay Coles James, president of The Heritage Foundation. She shares how she believes that the Church is uniquely positioned to lead out in the careful consideration of these important matters.
We hope that this message will encourage you. God is at work through every storm that we encounter. We can trust Him to be steady at the helm!
In Christ,
Jack W. Haye
President, Patrick Henry College
_________
Donate to Patrick Henry College and preserve America today!