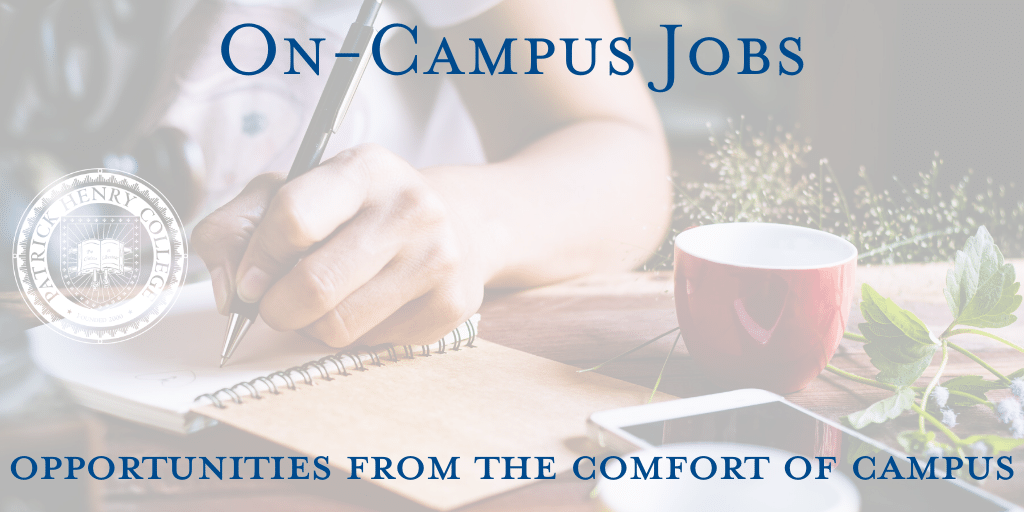 Students looking for a job can find great opportunities right on PHC's campus. For those who don't have a car, or who simply want a quality work experience with a familiar atmosphere have a lot of options when it comes to on-campus job opportunities.
The easiest way to see what jobs are open is to simply log into the student portal and look under "Job Search." Students can follow the instructions for a quick and easy application process.
[Click here for more information on applying for campus jobs]
We took the time to compile all the on-campus jobs available to students to make the process smoother and less stressful.
1. Academic Affairs
Work closer with PHC Faculty to request items from the library for them of make copies of texts that they need. They might also need your help with class assignments, editing manuscripts, and journal articles.
2. Admissions
Are you passionate about your school, and would you enjoy helping prospective students find the right school for them? Consider working in Admissions. Tasks include calling prospective students and answering questions about the college and its admissions process.
3. Bookstore
Get the scoop on PHC's latest merch while working in the Bookstore. In addition to helping with its upkeep, tasks include ringing up purchases and assisting customers.
4. Communication
Do you enjoy building a profile on social media? Consider working in PHC's Office of Communication, where you'll be able to create engaging posts and write news articles. You will also be able to assist with the development of the PHC Website along with serving on the multimedia team.
5. Custodial
Help keep campus clean by working custodial. Duties include vacuuming, mopping, dusting, taking out the trash, cleaning windows, and other general cleaning tasks.
6. Development
PHC is always looking for ways to improve and grow. Students can help in this process by joining the Development Team. Tasks include things like data entry, proofreading literature, assisting in mail content and submission, and other general office work.
7. Dining Hall
Help feed campus by working in the Dinning Hall. Tasks include assisting the cook, preparing food, serving, and cleaning up.
8. Grounds
PHC needs to maintain its beautiful campus, and grounds crew workers help make that happen. Tasks include landscape work such as planting and maintaining flower beds, shrubs, and trees, raking leaves, mowing lawns, and removing snow.
9. Information Technology
Got a knack for technology? Work at the tech information desk to help keep PHC functioning well. Tasks include responding to help desk inquiries and troubleshooting computer problems.
10. Library
If books are your passion, consider working in the library. Duties include staffing the circulation desk, processing interlibrary loans, and processing new books and periodical issues.
11. Maintenance
Keep campus functioning by working maintenance. Students will need to know handyman-type skills for this job. They will assist in painting, hanging sheetrock, and hanging doors as well as repairs.
12. Security
Maintaining a safe environment is very important at PHC. Students can apply to become security officers and learn safety protocol. Tasks include locking/unlocking buildings, patrolling the campus, issuing parking citations, monitoring curfew violations, responding to emergencies, and staffing the front desk on evenings, weekends, and holidays.
13. Teen Camps
This job is only available during the summer, and it involves PHC students serving as counselors during all of PHC's annual Teen Leadership Camps. Responsibilities include serving as a camp counselor for the Teen Leadership Camps sponsored by the College.
14. Mailroom
Students can assist in incoming and outgoing mail and maintain the general upkeep of the mailroom.
[Click here to learn more about working in the mailroom]
______
Click below to read about travel opportunities at PHC!