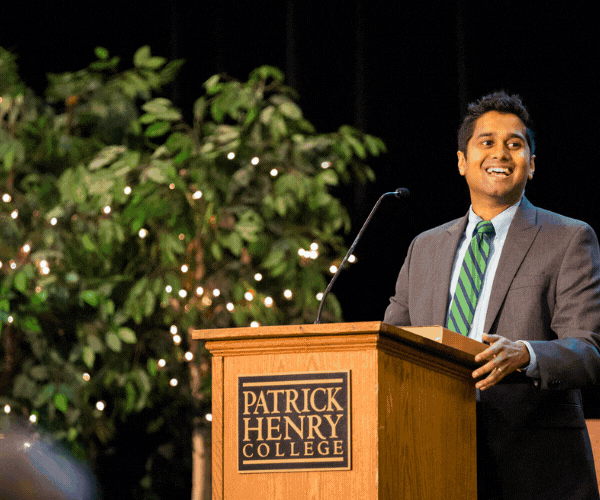 When most people hear the word "apprenticeship," there's a tendency to immediately associate the term with alternatives to a college education. Apprenticeship, after all, denotes a hands-on approach to learning that's not easily found inside the classroom; the active practice of a discipline or trade under the instruction of a mentor. But far from the notion of bypassing college altogether, the apprenticeship methodology is as old as liberal arts education and has historically been an intrinsic attribute of the earliest form of university study. "On the job" learning moves the theoretical learning into more practical learning. Working alongside the master teacher—often given the familiar name "internship"—adds immense value to a traditional college journey.
At PHC, apprenticeship is a key component of how we set our students up for success. It's a part of the liberal arts nature of the college, as stated in our philosophy of education:


"A 'liberal arts education' is associated with the pursuit of knowledge for its own sake and is generally contrasted with the practical, job-focused training of 'vocational education.' Actually, though, liberal arts education has historically been complementary with a very practical approach to on-the-job training: the apprenticeship methodology, which is a distinctive of Patrick Henry College."



Because we believe this to be central to the education found at Patrick Henry College, every student that receives a diploma from PHC will have gone through at least some form of apprenticeship training, regardless of major or area of study.
So what does an "on-the-job" training look like?
That's a good question. The short answer is that it depends on the intended job. For each program at PHC, there are opportunities ranging from internships to Directed Research Projects to Special Projects that all contribute towards giving students the opportunity to tangibly apply their skills.
For the students in our journalism program, that might look like taking a summer job with Focus on The Family or interning with WORLD Magazine. For someone studying government, an internship with a congressman in Washington, D.C. often provides a great introduction to working on "The Hill." And our Strategic Intelligence in National Security program routinely places students in internships at organizations like the FBI, CIA, DHS, and others.
Click above to learn about Kati's internship opportunity.
Through these various outlets, our goal is to better prepare students to enter the workplace. At these opportunities, students will gain knowledge, practice, and confidence in their abilities.
At Patrick Henry College, we believe that apprenticeship opportunities have been a critical part of education for centuries. Instead of seeing them as effective alternatives to a college experience, we see apprenticeship as a necessary component of applied learning.
Interested in finding what those opportunities could do for you? You've come to the right place.